Aam Aadmi Party (AAP), led by activist-turned-politician Arvind Kejriwal, has selected a seven member cabinet to take over the reins of the new government in the state of Delhi. The party, which was founded just one year ago, has chosen what is arguably the youngest ever cabinet for a state government.
The average age of the cabinet is around 40 with the youngest member being 26 years of age and the elder most being 49 years old. The average age of the cabinet in the previous ruling government led by Congress veteran Sheila Dixit was over 60 years.
AAP emerged as the second largest political force in the state just behind Bhartiya Janata Party (BJP) in the elections early this month. BJP refused to form the government due to lack of majority. Congress is providing external support to AAP.
Kejriwal will take oath as Delhi's new chief minister along with other debutante ministers on Saturday. Here's a quick look at the members of the new Delhi cabinet: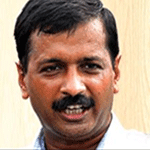 Arvind Kejriwal: 45
Kejriwal, a graduate in mechanical engineering from the Indian Institute of Technology, Kharagpur, founded the AAP last year. He worked as an income tax officer in the Indian Revenue Services, before joining the anti-graft movement alongside prominent social activist Anna Hazare in 2011. Though, Hazare did not support the party, Kejriwal gained support from other activists who participated in the movement. Kejriwal-led AAP's surprise show in assembly election earlier this month winning 28 seats in the 70 member legislative assembly, and personally beat Delhi's long-time chief minister Sheila Dixit by more than 25,000 votes.
Manish Sisodia: 41
Sisodia, a close confidante of Kejriwal, also came to fame during Anna Hazare's movement for Janlokpal Bill in 2011. The journalist turned-activist-turned- politician is considered a close and trusted aide of Kejriwal. He holds a diploma in journalism. Born in a Rajput family in Hapur district of Uttar Pradesh, prior to joining the anti-corruption movement he worked with Zee News channel and All India Radio for several years. In the recent Delhi assembly election, he defeated BJP's Nakul Bhardwaj in Patparganj constituency in East Delhi by over 11,000 votes.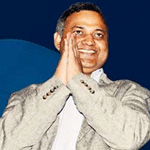 Somnath Bharti: 39
Bharti holds a degree in science from Indian Institute of Technology, Delhi and also a law degree from the University of Delhi. According to his personal website, he practiced law before the Supreme Court of India, prior to entering into politics. He was also president of the IIT-Delhi alumni association. Born in Bihar, the 39-year-old moved to Delhi in 1992. Bharti defeated BJP's Arti Mehra and Congress' Kiran Walia in the Malviya Nagar constituency.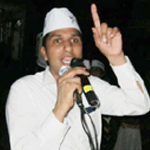 Saurabh Bharadwaj: 34
Bharadwaj studied engineering from Guru Gobind Singh Indraprastha University in Delhi and worked as a software engineer for a Gurgaon-based multinational company before joining politics. The 34-year-old was born and raised in Delhi. Bharadwaj routed BJP's Ajay Kumar Malhotra in the south Delhi neighbourhood of Greater Kailash by over 13,000 votes.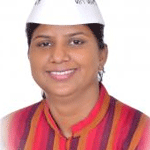 Rakhi Birla: 26
Birla, a journalist by profession with a master's degree in journalism from the National Broadcasting Academy in Delhi, is the youngest member of the new cabinet. Before joining AAP, Birla had worked with a private news channel. Birla contested from the Mongolpuri district in west Delhi, and defeated Congress candidate Raj Kumar Chauhan, four-time MLA and PWD minister in the previous government, by more than 10,000 votes.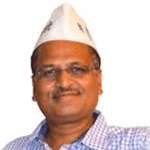 Satyendra Kumar Jain: 49
An architect by profession, Jain quit his job at corruption ridden CPWD to start his own architecture consultancy. He has been personally involved in social activism and is associated with an organization named Sparsh, which works for the welfare of mentally challenged children. He defeated BJP's Shyam Lal Garg in the Shakur Basti constituency.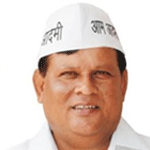 Girish Soni: 49
Soni runs a business related to manufacturing and trading of leather goods. The 49 year old who has a ITI diploma after completing his class 10th won from Madipur constituency.