The M&A activity in 2012 remained relatively muted, but the momentum started picking up towards the end of year and all the top deals came up during the last quarter. Inbound deals also fell and the largest transaction was Diageo's acquisition of 53.4 per cent stake into United Spirits for $2.1 billion. However, outbound deals remained strong throughout the year.
Here is a look at the top five M&A deals of the year.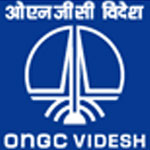 ONGC Videsh buys $5 billion stake in Kazakhstan oilfield: In the largest ever deal, ONGC Videsh agreed to buy 8.4 per cent stake in Kazakhstan oilfield Kashagan from ConocoPhillips for about $5 billion. It is the largest transaction by ONGC Videsh till date, followed by a $2.1 billion deal for Imperial Energy in 2008. Kashagan is the world's biggest oilfield discovery since 1968 and holds an estimated 30 billion barrels of oil-in-place, of which 8-12 billion oil is potentially recoverable. The first production is expected next year.
This one is also the largest outbound M&A deal by an Indian firm since Bharti Airtel bought the mobile phone operations in Africa from Kuwait-based Zain in 2010, for $9 billion.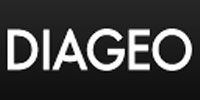 Diageo to buy 53.4 per cent in United Spirits for $2.1 billion: The year's biggest inbound deal came when Diageo, the world's largest spirits company by revenue, signed a deal to acquire up to 53.4 per cent in United Spirits Ltd, the world's largest spirits player by volume, in a multi-tiered transaction worth as much as $2.1 billion. The deal is yet to be completed as the preferential allotment and the open offer are still pending. But the share price of USL has skyrocketed after the transaction was announced. UB Group will hold 14.9 per cent (from 27 per cent) after the transaction. While the deal has been called a selloff, UB chief Vijay Mallya said, "I have not sold my Family Silver. I have only embellished it."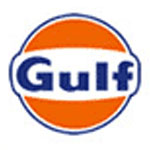 Hinduja's Gulf Oil buys Houghton for $1.05 billion: Hinduja Group's Gulf Oil Corporation bought the chemical and lubricant company Houghton International from the private equity firm AEA Investors for $1.05 billion. The transaction was the second largest M&A deal by an Indian company this year. The deal would give Gulf Oil a global footprint as Houghton has sales offices in more than 75 countries and 12 manufacturing facilities in 10 countries. Houghton posted sales of $858 million and adjusted EBITDA of $132 million in the year ended September 30. The transaction involves Gulf Oil buying a company which is over three times in revenues and 10 times in EBITDA.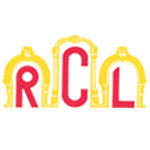 Rain Commodities buys Rutgers: Rain Commodities Ltd acquired 100 per cent stake in coal tar pitch manufacturer Rutgers NV for a gross enterprise valuation of €702 million or $915 million. The Belgium-based company was acquired from its private equity owner Triton Partners through the Hyderabad-based firm's wholly owned subsidiary Rain CII Carbon LLC. This is another deal, highlighting the ambitious M&A plans of mid-market companies, as Rain Commodities current market cap is nearly one-fourth of the price it is willing to pay for Rutgers.
GSPC acquires Gujarat Gas: In an unusual move, state government-run Gujarat State Petroleum Corporation (GSPC) acquired Gujarat Gas from the UK-based BG Group for $672 million. It was an offbeat transaction where a state-run unit bought an MNC's India unit. Originally, the Oil and Natural Gas Corporation (ONGC) and Bharat Petroleum Corp Ltd (BPCL) were part of a consortium with GSPC, but their moves were blocked by the oil ministry. The transaction initially attracted interest from private equity firms, but GSPC emerged as the sole bidder.
(Edited by Sanghamitra Mandal)