Ever since RBI governor Raghuram Rajan announced to his staff that he will not be seeking a second term as the chief of the country's central bank, speculation has been rife over who will step into his shoes.
For most of the three years he was in office, Rajan remained in limelight for issues that ranged from his personal charisma to his distinguished record globally as an economist, contentions arising out of him speaking on issues that were seen as him taking on the NDA government and prime minister Narendra Modi and to the allegations hurled against him by individuals such as BJP leader Subramanian Swamy.
The controversies aside, Rajan's tenure will perhaps be best remembered for taming inflation, among other things. When he took office in 2013, the Consumer Price Index was 9.52%, while the Wholesale Price Index was 6.1%. The corresponding figures for April stood at 5.39% and 0.34%, respectively, thus, earning him the epithet of "inflation warrior" even while some contend that the decline in inflation was more a factor of slide in global crude prices.
The new governor, who steps into Rajan's shoes, will have his or her hands full. Besides being compared with Rajan's past record to dealing with the issue of burgeoning non-performing assets on the books of banks and wilful defaults, the new governor will have to carry out the task of a mammoth cleanup.
Over the next two days, VCCircle will take a look at who the prospective candidates are, and what each one of them brings to the table.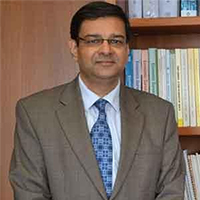 Who: Urjit R.Patel
Current position: Deputy governor, RBI, since January 2013
Educational qualifications: Ph.D in Economics, Yale University; MPhil, Oxford University
Posts held earlier: Advisor, energy and infrastructure, Boston Consulting Group; President, business development, Reliance Industries; Executive director, Infrastructure Development Finance Corporation, and also worked with International Monetary Fund (IMF)
Claim to fame: Headed the panel on Monetary Policy Framework, which, in January 2014, recommended that inflation should be the variable that should define the monetary policy framework. In fact, it has often been said that Patel has been Rajan's lieutenant in combating inflation at the central bank. This is Patel's second stint at the RBI, where he had first served on deputation from the IMF in the 1990s.
Reuters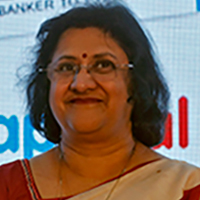 Who: Arundhati Bhattacharya
Current position: Chairperson of the State Bank of India since 2013
Educational qualification: Bachelor in Arts from Lady Brabourne College, Kolkata; MA in English literature, Jadavpur University, Kolkata
Posts held earlier: Chief financial officer at SBI (August 2013-October 2013); Corporate development officer at SBI; Deputy managing director at SBI
Claim to fame: She is the first woman chairperson at SBI, the country's largest bank, and will create history as the first woman to head the central bank if appointed the RBI chief. Bhattacharya has emerged as one of the key figures fighting the menace of bad loans. SBI, under her leadership, was among the first lenders to name Vijay Mallya promoted Kingfisher Airlines as a 'willful defaulter.'
Bhattacharya, however, courted controversy after SBI signed a so-called memorandum of understanding with the Adani Group in November 2014 to extend a $1 billion loan to the group to build a coal mine in Australia, after several foreign banks had reportedly declined to finance the project. After much media criticism, however, the loan was never disbursed.  
Reuters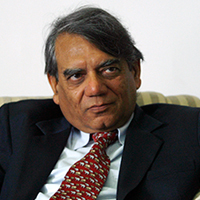 Who: Rakesh Mohan
Current position: Vice-chairperson at the Indian Institute for Human Settlements; Professor in the Practice of International Economics and Finance, Yale School of Management; Distinguished Fellow at Brookings; independent non-executive director at Nestle India  
Educational qualifications: Bachelor in Arts from Yale University; Bachelor in Science in Electrical Engineering from the Imperial College of Science and Technology, University of London and Master's Degree and Doctorate in Economics from Princeton University
Posts held earlier: Chief economic advisor and deputy governor of RBI under two stints; executive director at the IMF; economic affairs secretary at the finance ministry and chairman at the National Transport Development Policy Committee
Claim to fame: Headed a committee on infrastructure in the 1990s at a time when the country was in the process of opening up its economy. Has since headed other notable committee on railways and transport. Like Rajan, Mohan has also served in the North Block in various capacities. In fact, as this report notes, Mohan is perhaps the only person to have held two separate stints at the finance ministry and the RBI as its deputy governor. To be sure though, the present age limit for an RBI governor is 65, and Mohan is already past that age.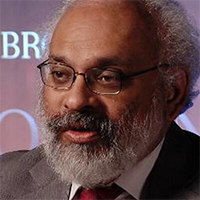 Who: Subir Gokarn
Current position: Executive director at the IMF since Nov 2015
Educational qualifications: Ph.D in Economics, Case Western Reserve University, USA
Posts held earlier: Director, research, Brookings India; Deputy governor, RBI; Chief economist, Standard and Poor's
Claim to fame: He served as a member of the government's Expenditure Management Commission and a task force to look into setting up a public debt management agency
To be concluded tomorrow.
Like this report? Sign up for our daily newsletter to get our top reports.