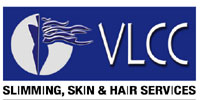 Wellness and beauty company VLCC has acquired a majority stake in Wyann International, a Malaysia-based slimming and beauty chain for an undisclosed amount.
VLCC already has operations in nine countries across South Asia and the Middle East. Kuala Lumpur-based Wyann International owns and operates a chain of 22 slimming and beauty outlets across Malaysia.
The VLCC Group, which has presence in Malaysia, India, Bangladesh, Sri Lanka, Nepal, UAE, Oman, Bahrain, Qatar and Kuwait, targets to expand its footprint to Singapore, Indonesia, Thailand, Myanmar, Saudi Arabia, Egypt and Kenya.
VLCC Group Chairman Mukesh Luthra said, "This is not only significant as our first step beyond South Asia and the Middle East, but also as our first move to grow through acquisitions. This acquisition is an excellent spring board for us to achieve an accelerated expansion in South East Asia."
Commenting on the sale, YannFang, Founder and COO, Wyann International said, "It is a clear testimony to the fact that, in seven years, we have built our reputation as a specialist, offering innovative technology and excellent service. "
Last year, there were reports that VLCC was in talks with buyout firms including Apax Partners, Bain Capital and TPG Capital to sell a controlling stake in the company. The founders, Vandana Luthra and Mukesh Luthra, collectively own 80 per cent stake while the remaining stake is held by an investment arm of Everstone Capital. The founders are seeking $400 million for their stake in the firm and Morgan Stanley is advising VLCC Healthcare on the sale process.
(Edited by Prem Udayabhanu)