Wipro Ltd and financial services firm Centrum Capital were involved in investment deals in the week gone by while Piramal Enterprises Ltd and Metropolis Healthcare struck M&A deals.
Wipro, India's third-largest software exporter, made an undisclosed investment in San Francisco-based information technology company Tradeshift through its investment arm Wipro Ventures.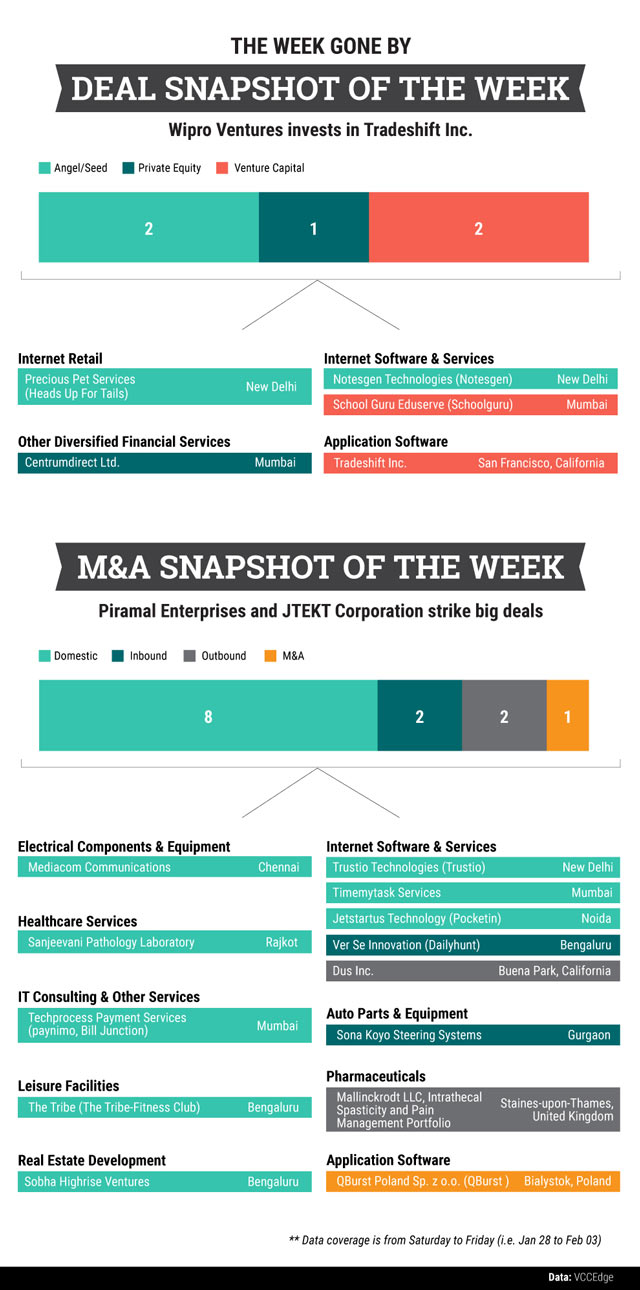 In another deal, Centrum Capital's foreign exchange business unit, CentrumDirect, is raising capital from New York Life-backed private equity firm Jacob Ballas.
In M&A deals, Piramal Enterprises agreed to acquire a portfolio of drugs from UK-based Mallinckrodt LLC for $171 million with an additional $32 million payable depending on the performance of the assets over the next three years.
Japan's JTEKT Corporation is buying its joint venture partner Sona Autocomp Holding from Sona Koyo Steering Systems Ltd for $62 million. The Japanese company also made an open offer to acquire a 26% stake in the auto-parts maker from public shareholders.