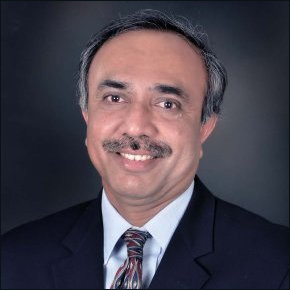 Impact investment firm Unitus Seed Fund has hired Milind Shah, former managing director of Medtronic India, as healthcare venture partner to spearhead its investments in healthcare startups for which it has earmarked Rs 100 crore.
Shah joins Unitus Seed Fund with a mandate to invest in 8-10 healthcare businesses by 2021, the fund said in a statement.
Shah will bring in a deep understanding of the healthcare eco-system and a strong network of relationships in the medical technology and hospital segments, the firm said.
Under his leadership, healthcare firm Medtronic India achieved market leadership across several businesses and delivered double-digit revenue growth, it said.
Apart from Medtronic, Shah—who has over three decades of experience in sales, marketing and corporate planning across varied businesses—was associated with Henkel, 3M and Shell.
Unitus' healthcare bets
Unitus, which had mobilised $23 million in its first fund, has invested across sectors and healthcare constitutes a significant part of its portfolio.
Its healthcare investments include health technology developer UE Lifesciences Inc, pediatric healthcare chain AddressHealth Solutions India Pvt. Ltd and dental clinic chain Smile Merchants.
The fund has also launched the AmpHealth programme to invest in startups which are creating innovative businesses delivering healthcare solutions for the masses in India. Under the programme, the investment firm provides non-dilutive catalytic capital of up to Rs 1.75 crore to fund immediate pre-commercialisation coupled with up to Rs 3.5 crore of seed capital.
Unitus is also running an annual StartHealth programme to offer cash and mentoring to startups in artificial intelligence, analytics, devices and home health segments.
The investment firm was also expecting to mark the first close of its second fund by this summer.
Healthcare firms in the country have been attracting a lot of investor interest which has led to the emergence of fully dedicated healthcare funds such as Quadria Capital, India Life Sciences Fund II, Somerset Indus Capital Partners and Asian Healthcare Fund.