Diversified business house ITC Ltd, which is known for its cigarettes and fast moving consumer goods (FMCG) products, has once again made top level management changes with the elevation of two of its senior executives to larger roles.
The group, which is the top consumer products firm in the country and the third-most valued overall, has announced that Sanjiv Puri, 53, has been elevated as director of the FMCG business. Puri would take charge from PV Dhobale, who is a director on the board of ITC and has been overseeing the group's FMCG businesses.
Puri would also have responsibility for ITC's Packaging & Printing Business (PPB) and Paperboards and Specialty Papers Division (PSPD) business from January 22, 2016.
On the other hand, Puri will be succeeded by B Sumant, 52, who will take over responsibilities as president - FMCG from April 1, 2016.
The move comes just weeks after the company announced on October 31 that two of its senior directors –Dhobale and Kurush Grant – are set to retire soon. The 16-member ITC board has three executive directors and 12 non-executive directors.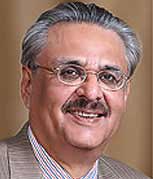 The top level changes at the group are being seen to pave the way for a successor of long-serving chairman YC Deveshwar, 68, one of the most high-profile CEOs of a non-promoter company. Deveshwar is scheduled to hang up his boots in 2017.
Deveshwar was reappointed as chairman of the group with effect from February 5, 2012 for five years. Since, his term is going to end in February 2017, both Dhobale and Grant were reportedly being seen in the race for the top job at ITC.
In about 100 years of existence of ITC, the group has been headed by Deveshwar for about 20 years so far.
Apart from ITC, engineering and construction major Larsen & Toubro (L&T) is also facing succession issues. In a similar move, L&T was expected to announce new leadership in 2012. However, the company split the leadership post and AM Naik, now chairman of L&T who was scheduled to retire in 2012, was given an extension of five more years.
Following this, K Venkataramanan was appointed as chief executive officer and managing director of the company, while Naik continued to be chairman. As part of the plan, the various business divisions of the group have been operating under separate CEOs who report to Naik.
Naik's term as chairman is also slated to end in 2017.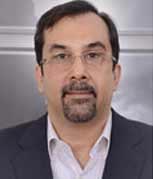 Sanjiv Puri
Puri has been serving as president of ITC's FMCG businesses which includes cigarettes, foods, personal care, education and stationery products, among others, since June 4, 2015.
An alumnus of IIT Kanpur and The Wharton School of the University of Pennsylvania, Puri has held several key positions in the technical and engineering functions of the group focusing on technology, process and quality since he joined ITC group in 1986.
Joined as a branch manager, Puri was elevated as managing director of Nepal-based Surya Nepal Pvt Ltd, a subsidiary of ITC Ltd, in 2001. At Surya Nepal, he was responsible for diversifying the operations of Surya into apparel retail and exports, making Surya Nepal one of the largest private sector companies in Nepal.
Later in 2007, he became managing director of ITC Infotech India Ltd, a relatively smaller business of the company, and served as director of ITC Infotech Inc USA & ITC Infotech Ltd UK—the two 100 per cent subsidiaries of ITC Infotech India—and CLI3L e-Services Ltd—a joint venture between ITC Infotech India Ltd and the US-based ClientLogic.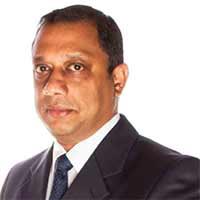 B Sumant
Sumant, one of the youngest top executives, is working as divisional chief executive of the tobacco division and the trade marketing and distribution business. The trade marketing and distribution business handles the distribution of all the FMCG products of the company covering cigarettes, food products, personal care products, agarbatti and matches.
Prior to this role, he was managing director of ITC Infotech.
In his previous assignments, he was responsible for setting up the snacks business of ITC under the brand name of 'Bingo'. He also served as a director of Technico Pty Ltd, which specialises in production of Potato Seed Tubers.
An alumnus of the Harvard Business School, Wharton, Kellogg and the Asian Institute of Management, Manila, Sumant has been working with ITC and its group companies since 1986.