Gurgaon-based health-tech startup Credihealth Pvt. Ltd. has received an undisclosed amount of investment from Rajat Malhotra, Director of Engineering at Twitter India.
As part of the deal, Malhotra will join the board of Credihealth and help the company scale up its technology, it said in a statement on Wednesday.
Credihealth, which started in early 2014, is an online platform that provides a range of services to patients including information on hospitals and booking doctor's appointment.
"I'm excited by Rajat coming on board and confident of Rajat guiding Credihealth's foray into innovative technology in the digital healthcare space," said Ravi Virmani, founder and MD of Credihealth.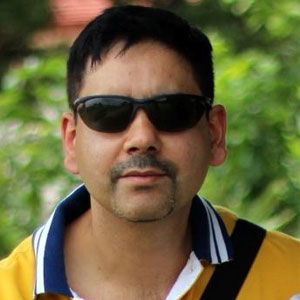 Malhotra, an IIT Kanpur alumnus with 17 years of experience in companies including ZipDial, Naukri and Genpact, said that the healthcare sector in India is growing at a compound annual rate of 20 per cent and Credihealth is set to grow significantly with the industry.
Malhotra said the telemedicine market in India is estimated to reach $18 billion in next two years from about $7.5 billion currently. "Connecting people to the right doctor and hospital with the right technology is the need of the hour," he said.
Credihealth claims to have serviced 50,000 patients in the past year. It has a network of over 7,000 doctors in the country and has tie-ups with leading hospitals such as Fortis Healthcare and Jaslok Hospital. The company operates in Delhi-NCR, Mumbai region, Kolkata, Hyderabad, Chennai and Bangalore.
Credihealth has stiff competition from Practo, a web-based clinic management software developer and medicare listings provider, which recently raised $90 million in Series C funding led by Chinese media and technology conglomerate Tencent Holdings Pvt Ltd. Other players in the segment include Lybrate, which recently raised $10 million from Tiger Global and Ratan Tata, and HealthEnablr, which was started by former Brookfield Asset Management executive Bamashish Paul.