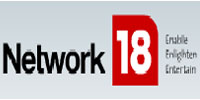 TV18 Group and Viacom Inc have expanded their existing partnership in the Indian media space by forming a new distribution joint venture called IndiaCast, positioned as a multi-platform content asset monetisation entity.
The JV is being formed between TV18 and Viacom18 Media, an existing equal-equity Indian venture between Viacom Inc and TV18. Viacom18 operates seven general entertainment channels – MTV, Nickelodeon, Vh1, Colors, Colors HD, Sonic and Comedy Central – and the film business through Viacom18 Motion Pictures.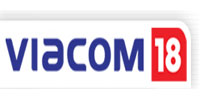 The latest venture IndiaCast will have the mandate to drive domestic and international channel distribution, placement services and content syndication for TV18, Viacom18, A+E Networks I TV18 and the Eenadu Group across all platforms, including Cable, DTH, IPTV, HITS and MMDS.
With this move, all content assets of the two media houses will be consolidated for monetisation across all media platforms in India and abroad. The content of the Eenadu Group is also proposed to be consolidated for distribution by IndiaCast, post-completion of its acquisition by TV18 (more on that here).
The overall mandate would cover as many as 26 channels including CNN-IBN, IBN7, CNBC-TV18, Colors, MTV, Nick, Sonic, Vh1, Comedy Central and HistoryTV18, among others, besides a dozen channels under Eenadu. In addition, IndiaCast will also distribute Sun Network Channels & Disney Channels in Hindi-speaking markets.
Anuj Gandhi, former CEO of the cable network company Den Networks who joined the TV18 Group three months ago to head distribution of the media house, will be the group CEO of IndiaCast. In the past, he had also served at top positions at SET Discovery and Discovery Communications. Gaurav Gandhi has been named COO of the new entity.
Sai Kumar, group CEO of Network18 and TV18, said, "The Indian distribution market is throwing up ample opportunities and we are uniquely poised to make the most of this proposed alliance in an increasingly digitised environment. Distribution is one of the high-growth areas in this industry and we are excited to have a presence in this part of the business as well."
Bob Bakish, president and CEO of Viacom International Media Networks, said, "As the Indian market continues to expand and evolve, the move to bring two media houses and the proposed consolidation of Eenadu channels post-acquisition into one distribution sales house presents an opportunity to accelerate our growth in the region while increasing efficiencies of operation."
Anuj Gandhi, group CEO of IndiaCast, said, "The new venture gives a clear impetus to digitalisation. Also, it brings more channels and greater flexibility to consumers."