The total enterprise value of top 30 B2B software product companies in India is $6.2 billion (Rs 37,500 crore) and they together employed 18,250 people as of October 31, 2014, according to iSpirt, a think tank for software product startups in the country.
The top 30 companies include AdNear, Capillary Technologies, Druva, Eka, Freshdesk, Manthan, PubMatic, Komli, ZOHO, Wingify, VServ and Vizury, according to iSpirt, which has just launched an index, called iSPIxB2B Index, to track the size and growth of the Indian B2B software products industry.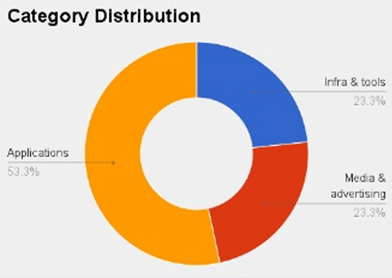 The index was created in association with Stanford professor Sharique Hasan, IIM Indore faculty Rishi Krishnan and Klaas Oskam of Signal Hill. It gathered data from the companies themselves based on recent funding rounds and for those bootstrapped or funded over a year ago based on the industry benchmark revenue multiples.
It tracks the thirty most valuable B2B software product companies headquartered in India and elsewhere in the world where cofounders are in India right from the creation of the company.
The iSPirt index also reveals that companies started before 2006 (half of the list) were generally bootstrapped initially and then 40 per cent of them raised growth capital. These companies are mainly domiciled in India and many are verticalised, selling into banking, financial services, retail and travel.
For the remaining companies, which started after 2006, about 73 per cent have got early-stage venture capital and the majority by far is not bootstrapped. Fifty per cent are domiciled in the US or Singapore and many more are horizontally focused in areas such as CRM, collaboration and ad-tech.
A little over a quarter of the firms are headquartered in Bangalore while another 20 per cent are based in Delhi NCR. The rest are spread across various locations such as Silicon Valley, Chennai, Mumbai, Kerala, Pune, Singapore and London in that order.
A total of 30 per cent are domiciled outside India but as much as 80 per cent of the firms have a global customer base.
"We believe the discussion on India's technology industry – whether in government circles, the media or in Silicon Valley – overlooks India's B2B software product companies which sell globally as well as into India. Instead, there is a lot of discussion on IT services companies and e-commerce players," said Dev Khare, member of iSpirt and principal at VC firm Lightspeed Venture Partners.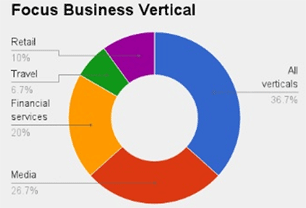 Founded early last year by a group of entrepreneurs, iSpirt is focusing on addressing challenges related M&A and need for more early-stage risk capital. Its members include Sharad Sharma, co-founder of BrandSigma, Naveen Tewari of InMobi, Tally Solutions' Bharat Goenka, Helion Venture Partners' Ashish Gupta, Accel Partners' Shekhar Kirani.
How do the top cos stack up against TCS?
What's interesting is that the value generated per employee, as measured by market value per employee for these top 30 firms, is much higher than that of Tata Consultancy Services (TCS). TCS, the biggest software service provider and the most valued company in the country by market cap, currently has a market value of a little over Rs 5 lakh crore ($81.63 billion). As of September 30, 2014 it employed 313,757 people. This translates into market value per employee at Rs 1.59 crore.
In contrast, as per iSpirt, the top 30 software product firms' employees generate value of a little over Rs 2 crore or 25 per cent more than the top Indian software service company.
(Edited by Joby Puthuparampil Johnson)