The coronavirus pandemic has reemphasized on the need for health insurance. The outbreak has so far infected over 45 million people globally, out of which 8.1 million1 (about 18 per cent) are in India alone.While the loss of life has been tremendous, with over one million deaths worldwide, what is even more worrying is that a majority of coronavirus affected individuals in the country do not have a health cover. As of June 2020, it is estimated that only four per cent of COVID-19 patients have a health insurance cover. 2
This situation naturally calls for an urgent look at your insurance situation. If you don't already have a health insurance policy, this is the right time to get one. Existing policyholders can change the health plan OR port to a new insurer based on the current assessment of your health coverage requirements. While some of this falls on your shoulders, it is reassuring to know that the Insurance Regulatory and Development Authority of India (IRDAI) has also taken some critical steps.
In its latest circular dated 11 June 2020, the Insurance Regulatory and Development Authority of India (IRDAI) has made some changes in the process and general terms involved in insurance policies. These apply to all types of health insurance policy contracts and is already in effect from 1 October 2020.3
If your insurer has not notified you yet, here are the three most important things that you should know.
Claim Settlement Should Be Processed Within 30 Days
The guidelines on standardization of general terms note that insurers have to settle or reject a claim within 30 days from the date of initiation. The date of initiation is the date that you submit your claim request on or the one on which you submit the last necessary document.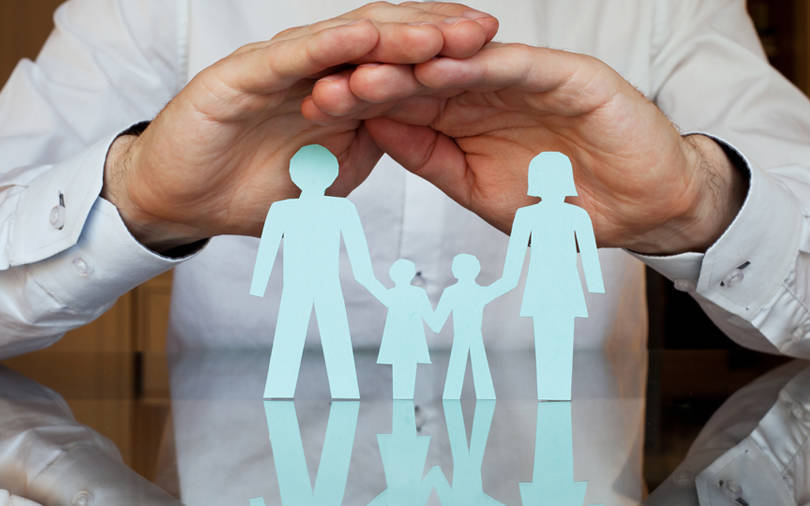 Photo Credit: 123RF.com
This is a welcome and timely update by IRDAI as insurers cannot take their own sweet time to process and keep their customers hanging. It will also help policyholders manage their finances better as it gives them one less thing to worry about, especially if they are dealing with a medical emergency.
In Case of Delays, Insurers Will Be Penalized
A corollary to the above change is the penalty to an insurance company if it doesn't settle a claim within 30 days. According to the circular, "the Company shall be liable to pay interest to the policyholder from the date of receipt of the last necessary document to the date of payment of claim at a rate two per cent above the bank rate".
This stands as a deterrent to insurers and nudges them to process all health insurance claims within the stipulated period. While this can put some pressure on insurers, they are expected to train their staff and make customer servicing seamless as per the latest guidelines.
The regulator has also maintained insurers' interests by adding a buffer period of 15 days in cases where a "claim warrants an investigation in the opinion of the company". This is an essential addendum due to the possibility of premature or incomplete claim requests.
No Claim Rejections after Eight Years (Moratorium Period)
The above clause states that an insurer cannot reject a genuine claim if the policyholder has been paying the insurance premium continuously for eight years. This is called the moratorium period in insurance parlance and begins on the date of payment of the first premium (instalment). (Not to be confused with the concept of moratorium involved in loans.)
The only exclusions in this clause are cases of a proven fraud as well as for special terms already mentioned in the policy.
For example, if a person has been paying the premium for nine years, his/her claim request, if found genuine, cannot be rejected on any grounds. The insurer cannot demand a re-evaluation. However, on the other hand, if the policy is still in the moratorium period, i.e. it has not completed eight years, the insurer can demand more supporting documents for verification.
IRDAI has been aware of the reality of insurance in India, which is why it is comforting to see that it made timely changes to standard rules. This circular is even more crucial as it comes at a time when the country is tackling an unprecedented health crisis and a resultant economic crisis where the economic growth has dropped to a 40-year low. 4
Do you have adequate health insurance?
In the age of coronavirus, knowing the essentials about your health insurance policy is essential. However, what is even more critical is the need to have one and now is the right time to check and get sufficient medical cover that covers COVID-19 infection as well. A little planning now will go a long way in ensuring your financial wellbeing.
You can now buy health policies online too. Just visit the Finserv MARKETS website to purchase health insurance online without any fuss.
Choose from a wide range of plans, top-up policies, and enjoy the ability to customize them based on your specific requirements. You can also use the health insurance premium calculator for planning and making a choice that suits your needs.
Finserv MARKETS serves a broad customer base in India. And, thanks to its extensive coverage options, simple online buying process, and easy renewals, it is one of the leading facilitators of health insurance policies in the country today.
What's more? Now, you can also buy your health insurance policy using the Finserv MARKETS app, which offers a host of benefits and features such as exclusive app-only rewards, 24x7 chatbot assistance, a wide variety of products and lastly, a name that you can trust!
With the coronavirus pandemic here to stay for a while, buying a health insurance policy has become even more critical now. Although the epidemic seems manageable at a personal level, a health cover acts as a cushion and helps protect you from unpredictability. It would be wise to act today.
1. Source – Google Covid update, worldometers.info
2. Source – The Times of India
3. Source – IRDAI
4. Source – The Hindu
Brand Solutions is a marketing initiative for sponsored posts. No Vccircle journalist was involved in the creation of this content.