The rise of mobility apps transformed the way people travelled in India. However, the boon of convenience soon turned into a bane for customers with the emergence of variable fares, waiting hassles, and unanticipated delays in reaching the destination. Taking into consideration the problems faced by cab users, ShopiCab has introduced a superior cab service to offer improvised on-time services at low fares. The expansion of ShopiCab services across India is also on the cards.
1.9 million taxis in the Indian taxi market are estimated to generate a revenue of $10-$11 billion in the FY 2019-2020. Currently, the cab services market consists of global brand names such as Ola, Uber, Savaari and a number of local players. 4-5% of the market is dominated by organised cab service providers. The unorganised cab services segment includes companies carrying 2-50 fleets of cars with a presence in 1 or 2 cities. In the existing market, there are opportunities for organised players to improve existing services and penetrate into regions with a lack of availability of professional cab services.
Thinking "Customer First"
In the competitive cab booking business, many cab users feel the need for better services without hassles or surge prices. ShopiCab is part of the group company Shopizio E-Commerce which has established itself in Kolkata in a span of 25 years. Now, the company is entering the cab bookings space in Pune with a "Customer First" service model. To connect with these passengers, ShopiCab aims to provide a pocket-friendly pick and drop app-based service along with several discounts. ShopiCab's innovative tech app will not have a surge pricing model, a feature that can be appealing to the current cab users.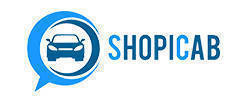 To leverage the growth opportunities in the cab aggregator industry, ShopiCab will also enable passengers to enjoy affordable and comfortable carpooling services. Another concern that stresses passengers is coming across discontent or impolite cab drivers. To ensure a safe and pleasant cab service experience, ShopiCab will partner with background-verified and experienced cab drivers. To win the trust of cab drivers, the company will have partnership terms involving fair payments and free enrolments to skill development and training programs. Skill development programs will also help to solve the problem of scarcity of skilled drivers in the country. As per ShopiCab's business model, happy and trained cab drivers will be capable to offer better services to customers.
Addressing cab service industry problems with technology
Safety is one of the primary concerns that the cab industry grapples with. For safety-ensured rides, ShopiCab has installed the latest GPS technology and CCTV in each vehicle. To make cab services more affordable, ShopiCab fares begin at a competitive price of Rs. 7/- per kilometre with no surge pricing. ShopiCab will also provide ambulance services and dedicated pick-up and drop facilities for school students. As part of their women empowerment initiative, Pink Cars by ShopiCab will also be available. In addition, the cab services company is exploring electricity mobility solutions to ensure eco-friendly operations. Technical issues in mobility apps and servers result in regulatory issues for the service providers. A strong back-end team handles the technical capabilities of ShopiCab to manage such risks.
Today, ShopiCab is steadily moving forward. Chittaranjan Roy, the Managing Director & Founder of ShopiCab has decades of experience in the conglomerate sector. With his knowledge and leadership qualities, he has built a passionate team of people who are working towards reaching the company's next milestone. ShopiCab plans to expand to a fleet of 36000 cabs in 10 major Indian cities including Pune, Mumbai, Delhi, Kolkata, and others. Within the first 12 months of operation, the company plans to expand further to 100 cities along with a strategic entry into the international cab service space.
The cab services industry is rapidly growing with innovative mobility apps by various players. Taking up the task of levering the growth opportunities in the cab aggregation industry, Shopicab invites participation of Angel Investors and Venture Capitalist to join our journey by patterning the fund raising, anticipated over the next 3 years period as highlighted below:
Initial stage Funding INR 300 Million
Series A Funding INR 800 Million
Series B Funding INR 700 Million
Series C Funding INR 300 Million
Favourable Exit Options:
Listing of Shares (IPO)
Private Placement
Buy Back
Merger or Acquisition
For more details, visit https://shopicab.com/
To connect with the ShopiCab team, you can send an email to Mr. Rajesh Sharma (Chief Financial Officer) at rajesh@shopicab.com.
Follow ShopiCab on Social Media
Disclaimer: This article was produced by the Brand Solution team on behalf of ShopiCab and not by the VCCircle Editorial Team.