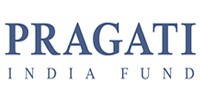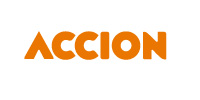 Bihar-based non-banking finance company (NBFC) Saija Finance Private Limited has raised its Series B round of funding of $4.5 million (Rs 25 crore) from Pragati India Fund and Accion (global microfinance and investment firm).
The funds will be used by the NBFC for expanding its branches, which in turn will fetch more clients and strengthen its regional presence. At present, the NBFC has seven branches in the state catering to 16,000 clients.
SR Sinha, Chairman and Managing Director, Saija Finance, said "This round of capital infusion provides us with the resources to improve product design and delivery of both current and planned products."
In 2009, Saija had raised funds from Accion Gateway Fund. Moreover, Accion has been providing technical assistance to Saija through its subsidiary Accion Technical Advisors India.
Saija Finance was formed in 2008 by Shashi Ranjan Sinha and Rashmi Sinha to serve small enterprises in f Bihar, Jharkhand, Chhattisgarh, Delhi, Rajasthan, parts of Uttar Pradesh and Madhya Pradesh.
Saija aims to serve 2.50 lakh customers by 2013. It provides loans through two of its schemes called Saija Karobar Rin (SKR) and Saija Mahila Rin (SMR). Both the schemes have similar structures in terms of amount lent and interest cost. The amount made available lies in the range of Rs 5,000-15,000 at an interest rate of 26% per annum for a period of 46 weeks.
Accion is a social sector investor that has launched Venture Lab for providing seed capital and management support to financial inclusion startups across the globe. The programme has an outlay of $10 million, of which $100,000-$300,000 will be invested in companies that have completed R&D and are at the pilot/first-revenue stage. Some of ACCION's investments include Lok Capital ($2.5 million), Swadhaar FinServe ($3 million), and United Villages.
IFC and CDC backed Pragati India fund focuses on investing in SMEs from underdeveloped states such as Chhattisgarh, Orissa, Jharkhand, MP, and UP. The fund recently invested $5 million in Indore based Jash Engineering Limited.
Some of the deals in the sector include Ujjivan Financial Services raising $25.5 million from Netherlands Development Finance Company (2012), Janalakshmi Financial Services Pvt Ltd's Rs 65 crore from Citi Venture Capital International (2011) and Jindal South West Holdings Limited's $1mn from Swiss Finance Corporation (Mauritius) Limited.
HSA Advocates was the legal advisor to the Pragati India Fund for the co-investment deal in Saija.