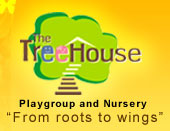 Unilazer Ventures, the family office set up by Walt Disney India chief Ronnie Screwvala, has acquired 2.34 per cent stake in Matrix Partners-backed pre-school management company Tree House Education & Accessories Ltd for Rs 17.2 crore ($3.2 million). Unilazer picked up the shares from India-focused long/short equity hedge fund Steadview Capital.
Besides Matrix, Tree House also counts Silicon Valley-based venture capital firm Foundation Capital and Omidyar Network as its shareholders.
Unilazer bought 0.8 million shares on Thursday at Rs 215.04 a unit, a slight discount to the closing price. Shares of Tree House closed at Rs 217.55, down 1.11 per cent, giving it a market capitalisation of Rs 742 crore.
For H1 FY13, the company reported 65 per cent increase in income to Rs 55.8 crore with net profit up 71 per cent to Rs 17.95 crore, compared to the same period last year.
Tree House, which raised around Rs 112 crore in its public issue last year, is a six-year-old firm founded by the Bhatia couple – Rajesh and Geeta. It started operations in 2007 and raised first round of funding from Matrix Partners, which holds 26.41 per cent stake in the company and is sitting on over 3x unrealised gains on the investment.
Tree House has recently acquired the pre-school business of MT Educare, a Mumbai-based K-12 tutoring and test preparation firm, for an undisclosed amount. The deal gave it six company-operated centres located in Mumbai and Pune.
As of September 2012, Tree House had a network of 309 pre-schools across 37 cities while its self-operated schools stand at 243 or 79 per cent of the total number of facilities. In addition, the company also operates 21 K-12 schools across three states.
Screwvala set up Unilazer after he sold his stake in UTV Software Communications to Walt Disney for an estimated Rs 800-1,000 crore. The firm has disclosed two investments in early-stage plays – Joule Consulting that operates the employment marketplace OnContract.com, and INI Farms, an agriculture firm that grows pomegranates.
Unilazer is also building a public market portfolio, where it has picked up stakes in Omkar Speciality Chemicals and Prime Focus.
Related
PE-backed Tree House Tweaks Expansion Plan, To Open More Pre-schools
Tree House to buy MT Educare's pre-school biz
(Edited by Sanghamitra Mandal)