The fifth edition of VCCircle Agri & Food Investment Summit is just a day away. The summit will be held on October 24, at Taj Lands End, Mumbai.
Prakash Bakshi, former chairman, NABARD, will deliver a talk on 'Emerging Opportunities For Enterprises In India's Agri & Food Industry'.
Bakshi started his professional career as an economics lecturer at Ravishankar University, Raipur in 1977. He joined ARDC as agricultural economist in 1979 and moved to NABARD when it was formed in 1982. He rose up the ladder and recently superannuated as chairman. He was also chairman of the expert committee appointed by RBI to revamp cooperative banks. Besides, he was member-secretary of the committee set up by the government in 2009 to examine the capital restructuring of regional rural banks and the Working Group of the Planning Commission which estimated the credit needs for agricultural sector for the XII Plan. Bakshi was recently appointed by RBI as member of the committee on financial inclusion of small businesses and low income households.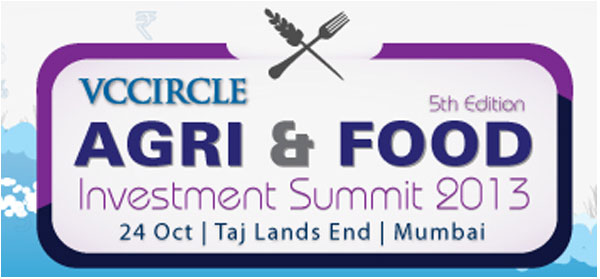 The summit will cover topics such as: Future outlook for India's food & agri businesses; what opportunities and challenges are lying ahead in the agri sector; what are the emerging private equity and M&A opportunities in agri & food industry; and how to build effective agri infrastructure & supply chain logistics. It will also cover primary processing—food commodities, grains, dairy & poultry; processed foods, food service and retail.
The summit will bring together more than 200 CEOs representing India's top and emerging food and agri companies, innovators and bankers, in addition to leading institutional and private equity investors betting on the sector. It will provide a platform for next big Indian companies in the food & agri space. Click here for more details.