Vasanth Rajasekaran, former equity partner of Seth Dua & Associates, is joining mid-sized full-service law firm Phoenix Legal as partner.
Two of his former colleagues at SDA—Sukrit Seth and Saurabh Babulkar—are also joining Phoenix Legal.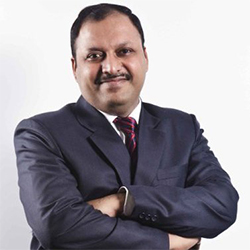 An alumnus of Faculty of Law, Delhi University of Delhi and College of Law of England and Wales, Rajasekaran started his career with law firm Kachwaha & Partners in 2004 and joined Seth Dua & Associates in 2009.
He advises clients on litigation, international arbitration, infrastructure projects, aerospace and defence, among other things.
"Vasanth brings exceptional skills and is a natural addition to our projects and disputes teams," said Manjula Chawla, partner, Phoenix Legal.
"My experience of handling international commercial arbitration and litigation and expertise in aerospace, defence and infrastructure projects will augment Phoenix Legal's core strengths," said Rajasekaran.
With the addition of Rajasekaran, Phoenix Legal has 16 partners.
Rajasekaran was nominated as a member of the core committee set up by the Ministry of Housing and Urban Affairs for preparation of legislation under the Real Estate (Regulation and Development) Act, 2016.
Recently, Rajasekaran acted as lead counsel for Builders Association of India before the Competition Commission of India which imposed a fine of around Rs 6,316 crore on a group of cement manufacturers, including ACC, Ambuja Cements, UltraTech Cement, for allegedly forming a price cartel.