South African digital media giant Naspers and Chinese partner Tencent are restructuring their existing operations housed under MIH in India which will see Tencent owning majority stake in social media ventures while Naspers continuing to lead the e-com business, as per a disclosure by Tencent in the Hong Kong Stock Exchange early this month. This is part of a wider restructuring which also involves operations in Thailand.
We tried contacting ibibo India chief Ashish Kashyap for more details on the restructuring but he was not immediately available for comment. We shall update the news on what this means operationally as and when we get an official word on the same.
The development was first reported by Medianama.
At present Naspers-controlled MIH Group has a joint venture with Tencent (Naspers separately also owns a stake in Tencent) for running two set of businesses—e-com and social media business, including gaming in India.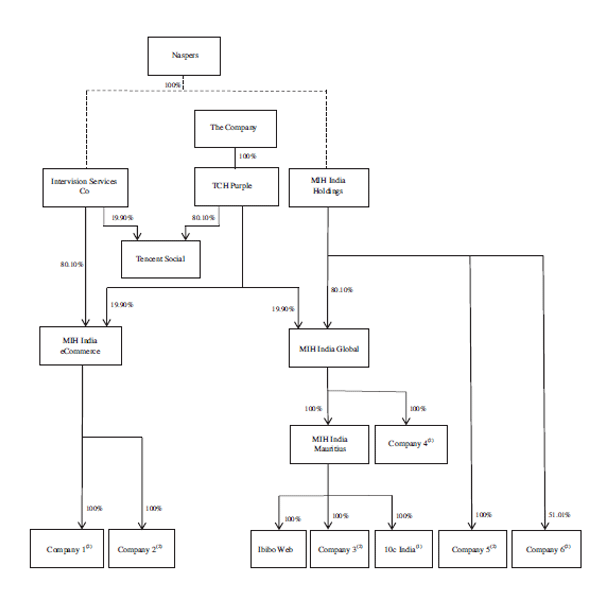 The e-com ventures include bus ticketing site redBus, which was acquired recently, besides marketplace Tradus, online travel agency Goibibo, auto portal Gaadi.com and payment processing unit PayU. The social media business houses marketing rights for chat app WeChat and operations of online gaming venture ibibo Gaming.
The Indian business is operated by MIH India Global and MIH India eCommerce. Tencent owns 19.9 per cent in each of the ventures while the remaining 80.1 per cent is held by Naspers-controlled MIH Group.
As per the restructuring, for which agreements were signed on October 10, Tencent will continue to own 19.9 per cent of the e-com business through MIH India eCommerce. At the same time, it will become the majority stakeholder in Tencent Social which will house the social media businesses (essentially 10c India which handles operations of ibibo Gaming and has the marketing right of chat app WeChat). MIH will hold 19.9 per cent in Tencent Social.
Tencent will pay around $3.56 million for picking majority stake in the social media business. ibibo Web (which is being renamed as PayU India) is granting 10c India a royalty free and exclusive licence to use 90 domain names and certain logos owned by it for conducting the social network business.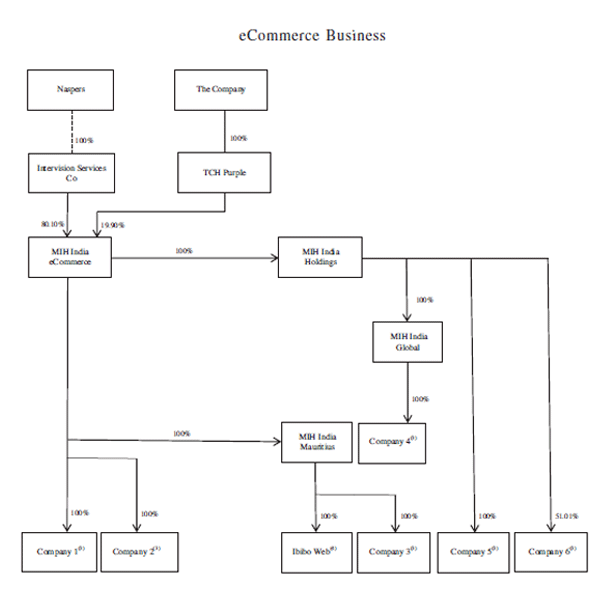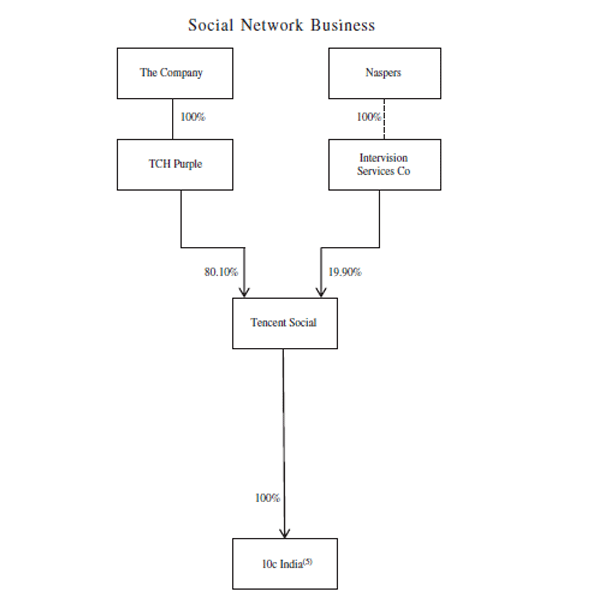 This agreement shall expire on March 31, 2014 (although ibibo Web will continue providing forwarding services until December 31, 2014 relating to queries regarding Ibibo games). The agreement shall be automatically terminated on December 2014, unless the parties mutually agree to renew it.
Naspers has been aggressive in investing in the e-commerce business in India. Before buying redBus earlier this year, it had invested in the home-grown e-com giant Flipkart and acquired 10 per cent stake in it. This investment is separate from its existing joint venture with Tencent. Prior to that, it had also invested in BuyThePrice.com, which was later acquired by another group firm Tradus.
(Edited by Joby Puthuparampil Johnson)