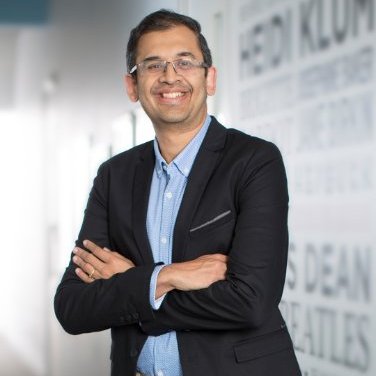 FMCG firm Marico Ltd has appointed Ananth Narayanan, CEO of Flipkart-owned Myntra and Jabong, on its board as independent director for five years.
The appointment will be subject to the approval of shareholders at the company's annual general meeting, Marico said in a stock exchange filing.
The board now comprises founder chairman and non-executive director Harsh Mariwala; managing director and CEO Saugata Gupta; six independent directors—Anand Kripalu, BS Nagesh, Hema Ravichandar, Nikhil Khattau, Rajeev Bakshi and Ananth Narayanan—and two non-executive directors—Rajen Mariwala and Rishabh Mariwala.
"I am delighted to welcome Ananth on the board and am confident that his rich experience, knowledge and proficiency will prove to be an invaluable asset to the company as it embarks upon the next phase of sustainable profitable growth in an ever-evolving digital world," Mariwala said in a statement.
Narayanan was appointed as Myntra's CEO in July 2015. He was previously a director at McKinsey where he worked for 15 years across four offices—Chicago, Shanghai, Taipei and Chennai. He was responsible for leading the product development practice in Asia. Narayanan has a bachelor's degree in engineering from University of Madras and a master's in industrial engineering and operations research from the University of Michigan. He is on the industry advisory board of University of Michigan's Tauber Institute.
The maker of Parachute hair oil and Saffola cooking oil, Marico recorded a turnover of $886 million in FY16-17. International business contributes to about 23% of the group's revenues.
The FMCG firm had been quite active in making acquisitions, both in India and overseas, for almost eight years starting 2005 but hasn't announced any deal since taking over Paras Pharmaceuticals in February 2012 from Reckitt Benckiser.
Marico may now be reviving its M&A play. In September 2015, it appointed Pankaj Saluja as chief of strategy, M&A and new business opportunities.
The company was also vying for inorganic growth opportunities in its existing markets as well as regions such as East Africa and Southeast Asia. Marico is currently present in South Africa and Egypt in Africa, Malaysia and Vietnam in Southeast Asia, apart from India and Bangladesh in South Asia and some Middle Eastern nations.
Marico embarked on its global inorganic growth journey with Bangladesh. In 2005, it acquired Bangladeshi soap brand Aromatic. In 2006, it sealed its first deal in Africa by acquiring two hair care brands—HairCode from The Pyramids Group and Fiancee from Ready Group—in Egypt.
In 2010, Marico bought a Colgate-Palmolive brand in Malaysia. The following year, it struck a deal in Vietnam. Its last overseas M&A deal was in 2011 when it acquired healthcare brand Ingwe from South Africa's Guideline Trading.
In 2012, the company inked a deal to buy the personal care business of Paras Pharmaceuticals from UK consumer goods giant Reckitt Benckiser. Interestingly, Marico had previously pursued Paras Pharma for a bigger buyout but Reckitt Benckiser had clinched that deal and later put the non-core assets of Paras Pharma on the block.