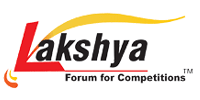 Mumbai-based K-12 tutoring and test preparation firm MT Educare Ltd (MTEL) is buying 51 per cent stake in Lakshya Forum for Competitions Pvt Ltd, a North India-based IIT, engineering and medical entrance teaching institute, for an undisclosed amount.
The company will pay the sum over the next three years while Lakshya needs to achieve certain milestones by that time. The agreement gives an option to MTEL to buy 100 per cent stake in Lakshya by June 30, 2018.
Through this deal, MT Educare will expand its footprint in North Indian tutoring market.
"Backed by Lakshya's strong domain expertise in the new, advanced IIT exam pattern, MT's science section will now offer end-to-end training to all its students aspiring for board exams, JEE Mains, JEE Advanced and NEET examinations for a successful career in engineering and medical streams," said Mahesh R. Shetty, chairman and managing director of MT Educare.
The company offers coaching for Std IX-Std XII students, besides engineering and medical entrance tests, as well as for CA CPT, CS, CWA and professional CA (IPCC & Final) exams. It has also diversified into pre-school and day-care services through Global Champs. The firm is headed by Shetty who is the biggest shareholder with 42.88 per cent stake.
However, MT Educare was planning to sell its pre-school division to Tree House Education in June this year.
The company is backed by private equity firm Helix Investments, which made 2.5x returns in the part-exit from its four-and-a-half-year-old investment when the firm floated its shares in the stock market recently.
Lakshya was established in 2006 by four IITians and is currently catering to more than 2,500 students, with faculty strength of 40 teachers. Its centers are located across Patiala, Bhatinda, Chandigarh and Panchkula. In 2012, it came up with 82 IIT selections just from its Patiala centre.
(Edited by Sanghamitra Mandal)