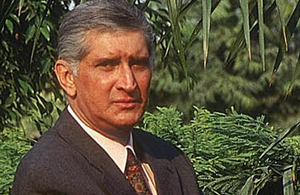 Moser Baer PhotoVoltaic, a fully owned subsidiary of Moser Baer has raised $92.5 million (Rs 411 crore) from a consortium of global investors. The investors include Japan's Nomura, UK Government's CDC Group, IDFC PE, Morgan Stanley, Credit Suisse and IDFC. The transaction puts valuation of Moser Baer's PV business at $1.44 billion (Rs 6,350 crore). The firm has diluted a 6.5% stake in the photovoltaic arm and may raise another Rs 200 crore next year. This round of funding brings Moser Baer's total capital raised to nearly $200 million
It was only in November last year, that the photovoltaic business of the solar company had raised $100 million in a round led by IDFC PE, with other investors including GIC Special Investments, CDC and IDFC. Japan's Nomura has joined the existing set of investors in Moser Baer in this fresh round of funding.
The capital will be used for capacity expansion of its high effeciency crystalline silicon and thin film solar verticals. The company has current annual capacity of 120MW, including 40MW of amorphous silicon Gen8.5 thin modules. This round of investment will be used for expansion of crystalline silicon cell manufacturing to 180 MW and amorphous silicon thin film to 120MW. The firm currently has a plant in Noida and is in the process of setting up a plant in Chennai.
It is estimated that solar energy will have a 43% CAGR and will translate to a market value of $50-70 million by 2010. Solar market has grown from $13 billion in 2005 to an estimated $40 billion this year.
Moser Baer's Past Investments
Moser Baer invested in SolFocus, the US based solar panel manufacturing company. SolFocus is a developer and manufacturer of solar energy equipment, including concentrator photovoltaic, or CPV, systems, as well as trackers and thermal technology. Moser Baer Photovoltaic along with other investors has also invested in US-based Stion, a next-generation solar photovoltaics company. In the company's increasing indication of going cleantech, it also invested in Solaria, a US-based start-up that has developed a cheaper technology to produce solar cells.