The first year of Narendra Modi-led NDA government at the centre was devoid of any big bang reforms or any perceptible change for the better in the life of an ordinary Indian, but economists say the string of small actions have set a platform for 'achhe din' (better days).
A poll of 18 economists and investment advisors gave a median rating of '7 out of 10' to Modi's performance in the last 12 months indicating that the government has done a good job in the last one year.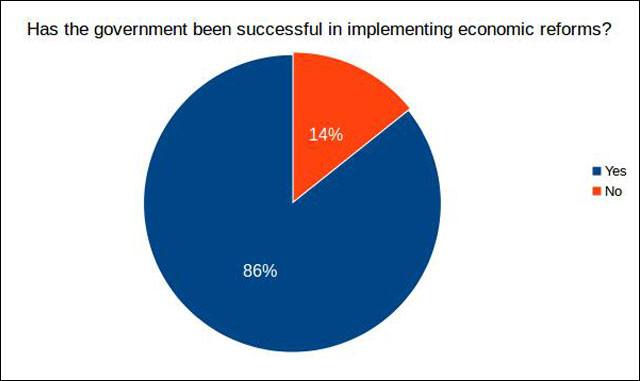 The respondents pointed out that the pace of reforms to transform the economy has been slow given the constraints the PM faces in Rajya Sabha. The government does not enjoy majority seats in the upper house of the Parliament, which is required to push through major laws.
More than four-fifths of the respondents said that the government has been successful in implementing reforms and that in the last one year it has improved the ease of doing business by eliminating licence raj.
Improving the global image of the economy and moving a step closer towards the goal of financial inclusion through better subsidy targeting through schemes like Direct Benefit Transfers, Atal Pension Yojna and Jan Dhan Yojna were listed as key takeaways from the Modi government.
They said the economic, business and investment outlook will be better during the current year (2015-16) but indicated that the broader optimism has given way to reality check.
The economists said there is a greater likelihood of economic outlook improving substantially this year.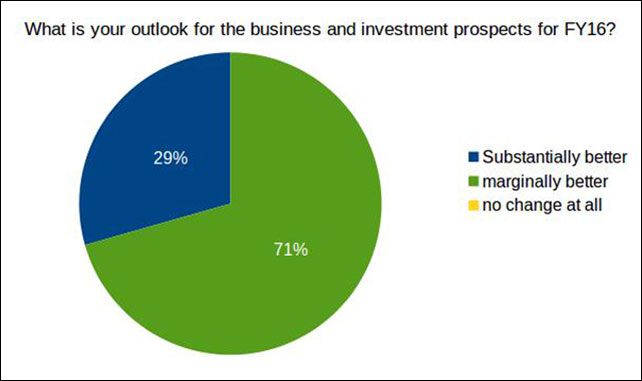 While the government has drawn flak from the opposition for cutting back agriculture subsidies, economists gave high five to the government on its decision.
On the other hand, when it came to moves to deepening the capital markets and adequately capitalising public sector banks, fewer respondents were as bullish about the government's efforts compared with its general moves for economic reforms.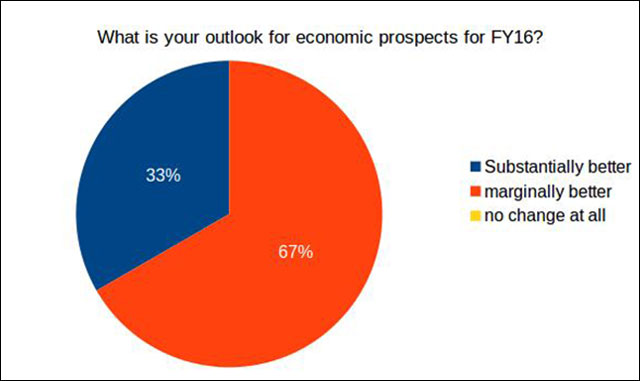 "The high level of stressed assets and NPAs are impacting the balance sheets of banks especially the public sector banks; it is high time the responsibilities may be fixed and all efforts are made to realise money from defaulters as any capitalisation to bank in order to cope-up with the NPA level shall put further pressure on the tax payer," said KK Mittal, VP of investment advisory firm Venus Capital.
While the Modi government has initiated structural reforms, the process is expected to show up in ground level changes over time, felt economists.
"One can't think of any reforms agenda as a one-off event that will run its course in, say, a year. In India's case, where changes are required across the board - land, capital, labour and enterprise - reforms will be an even longer process that usual," said Radhika Rao, economist at DBS.