Gurgaon-based Dr Naresh Trehan-promoted Medanta won the award for the best multispecialty hospital in the country while the award for the single specialty healthcare entity went to HCG Oncology at VCCircle Healthcare Investment Summit 2013.
VCCircle Healthcare Awards 2013 was the last segment of VCCircle Healthcare Summit. The awards were for six categories—best multispecialty tertiary hospital, most innovative single specialty healthcare entity, most indigenous equipment/devices company, best diagnostics company, emerging healthcare retail company and most promising healthcare startup.
The jury for the awards comprised Rajen Padukone, MD & CEO of Manipal Health Enterprises; Hari Buganna, MD InvAscent India; and Ratan Jalan, founder and principal consultant of Medium.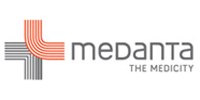 Pankaj Sahni, COO of Medanta Hospitals, accepted the award on behalf of Dr Naresh Trehan. "We are a very young organisation. On behalf of Dr Trehan and our staff, I would like to thank you and VCCircle," Sahni said.
It was selected based on the revenue growth and business set up done over a very short period of time. The company has acquired fast scale to deliver the number of patients it serves on a yearly basis, pegged at around 90,200 for cardiac care and 38,000 for neurosciences.
For single specialty healthcare entity, the award was presented to Dr Ajai Kumar, chairman and CEO of HealthCare Global Enterprises (HCG).
"As an entrepreneur and oncologist, my dream is to bring oncology care across India. It has been a great journey for us. We have tried to create a model which is innovative and where we use the latest technologies to give the highest level of care," said Dr Ajai Kumar.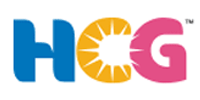 HCG Oncology at present has 26 centers across the country.
According to the jury, the company has scaled fast to create a professional company focused on the oncology segment. It has to its credit Asia's first bloodless bone marrow transplant and was first in India to introduce biological reconstruction to treat bone cancer.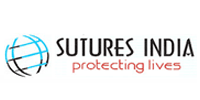 The award for the most indigenous medical device company went to Sutures India and that for the best diagnostics company went to Dr Lal Pathlabs Pvt Ltd.
Speaking about the direction for the company in the future, Om Manchanda, CEO of Dr Lal Pathlabs, said, "The Indian healthcare market is still highly underpenetrated. Our end game is to keep expanding and be a pan-India firm."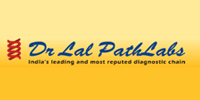 The firm has been able to create a brand with scale in a fragmented market. Dr Lal Pathlabs is present in 800 cities with 2,000 collections centres, and caters to around 10 million patients a year.
Sutures India, on the other hand, was selected given its penetration in a segment which was dominated by international products, at a much discounted price. It manufactures absorbable as well as non-absorbable sutures besides surgical meshes, surgical gloves, surgical paper tapes, two-way Foley catheters. The firm also provides advice on regulatory or biocompatibility issues. Besides, it also has the largest capacity in India to manufacture about 20 million sterile sutures per annum at its facility located in Bangalore.
The award for the emerging healthcare retail company went to Nationwide Primary Healthcare Services Pvt Ltd and that for the most promising healthcare start-up went to AyurVAID Hospitals.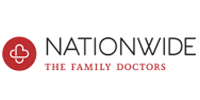 Nationwide Primary Healthcare was selected despite having small revenue, for innovation in business model. At the core of its primary care services lie physicians who provide consulting and allied health services to individuals, families and corporates in the local community. Headquartered in Bangalore, the chain has grown from one clinic in Indira Nagar, Bangalore to 21 clinics across Bangalore and Gurgaon in less than two years of full-scale operations.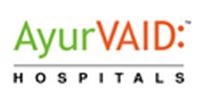 In the case of AyurVAID, the firm was picked as the most promising healthcare startup as it has brought Ayurveda into the mainstream. AyurVAID has a patient base of near 35,000 across its centres and has treated approximately 8,000 patients. It has three hospitals—two in Bangalore and one in Cochin.
(Edited by Joby Puthuparampil Johnson)