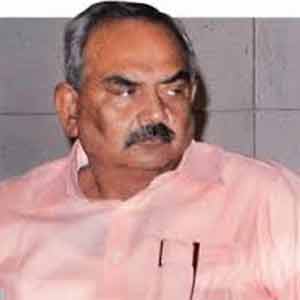 The government has shuffled top bureaucrats at two high profile ministries—finance and home affairs. This follows a raft of changes in the bureaucratic corridors soon after the new government took over in May 2014.
Just hours before union finance secretary Rajiv Mehrishi was about to retire, the 1978 batch IAS officer was granted an extension for two years and named as home secretary on Monday.
The 59-year-old Rajasthan cadre bureaucrat will take over from LC Goyal, who took voluntary retirement citing personal reasons. Goyal, a Kerala cadre 1979 batch IAS officer, had been granted voluntary retirement with immediate effect. But just hours later Goyal was appointed chairman and managing director, India Trade Promotion Organisation.
Goyal had taken over the post in February this year from Anil Goswami, who was asked to step down for allegedly interfering in CBI investigations in Saradha scam case.
Mehrishi, who took over as secretary of department of economic affairs in the finance ministry last October, was also named as finance secretary a month later.
Finance secretary is an additional designation sported by the senior most among the secretaries manning the five departments of the finance ministry. It does not represent another job function but signifies the person who is first among equals in the most high profile bureaucratic unit of the central government.
The ministry of finance has five departments and separate secretaries for different units, including economic affairs, expenditure, revenue, financial services and disinvestment.
Expenditure secretary Ratan Watal another 1978 batch IAS officer and the senior most among peers in the finance ministry was promoted last night to sport the designation of finance secretary. He is the only one who retained his role at the finance ministry even after the change in the government last year.
Meanwhile, the government had also shuffled the role of top bureaucrats in the finance ministry during the weekend.
Shaktikanta Das, who was serving as revenue secretary, was named as secretary, department of economic affairs, to take over from Mehrishi.
Hasmukh Adhia, secretary of financial services department, was named revenue secretary. Anjuly Chib Duggal, who was serving as corporate affairs secretary, was named Adhia's successor.
Tapan Ray, an additional secretary in the department of electronics and information technology, was elevated as new corporate affairs secretary.
The disinvestment department, which was led by three joint secretaries till last September, got Aradhana Johri as secretary late last year.
In January this year the government had named S Jaishankar, a 1977 batch IFS officer, as foreign secretary, replacing Sujata Singh.