(This interview first appeared in Mint)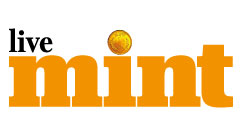 After picking up a 15% stake in the United Stock Exchange (USE), the Bombay Stock Exchange, or BSE, is all set to buy Marketplace Technologies Pvt. Ltd—a software and information technology (IT) services firm that offers broking and trading solutions for capital, derivatives, commodities and currency markets, financial services and IT consulting.
These two vehicles will play a critical role in its new managing director and chief executive officer Madhu Kannan's plan for repositioning Asia's oldest exchange, the 134-year-old BSE, but a couple of members of the exchange's 12-member board have reservations about the investment decisions made by its youngest CEO.
Kannan, 37, claims to have put in place the building blocks for a new BSE, and is ready to start implementing the strategy in September.
The four pillars of his revamp strategy are talent, sales, innovation and technology. According to him, considerable progress has been made on all these fronts in the past 100 days since he took over.
Kannan defended his investment decisions—part of his larger game plan to reinvent BSE—saying that they have been vetted by external legal, financial and accounting advisers. He also said Deutsche Boerse and Singapore Exchange Ltd (SGX), BSE's two strategic partners, are actively consulted on all strategic moves, including in areas such as technology and innovation.
USE will operate as a BSE group company and serve as a market for currency futures contracts, while having a technology firm in the BSE fold is imperative as "exchanges are applied technology businesses", Kannan said.
He, however, declined to comment on the Marketplace Technologies deal. He also refrained from commenting on board proceedings.
BSE started currency futures trade some months back, but now its younger rival, the National Stock Exchange (NSE), and MCX Stock Exchange Ltd (MCX-SX), the newest kid on the block, have virtually grabbed the entire market.
Unlike NSE and MCX-SX, BSE does not own a technology firm.
Kannan, who had worked as managing director (corporate strategy and business development) of Bank of America-Merrill Lynch and senior vice-president at NYSE Euronext, joined the exchange on 11 May. He is "painfully aware" of the fact that BSE's market share in the equity derivatives business has fallen to near zero and in the cash market to about 25%, sharply down from 80% before NSE's arrival, but he does not want to treat the "symptoms".
Instead, he wants to fix the "causes" behind the sharp fall in the business of BSE which recorded a net profit of Rs57.27 crore for the quarter ended June and has Rs1,718 crore in cash reserves for the year ended March. Edited excerpts from a no-holds-barred interview:
Q. BSE's share in the equity derivatives business has dropped to near zero. Ditto in the currency futures trade. In spot trading, it has about 25% market share, down from 80% till NSE arrived on the scene. What's your game plan?
That was the situation when I walked in. I decided that I will spend time to understand the causes... We have spent the last 100-odd days understanding as to why we got to where we are. I didn't want to just try to fix the symptoms, but get to the core of the actual problem.
We have identified the key building blocks, and are beginning to start working towards developing them in a systematic manner. Some of the measures are internal and organic in nature and some are likely to be external and inorganic in nature, and we believe this will help us to drive the transformation at BSE.
This institution has to be an entity which is able to offer our customers ability to trade multiple assets across the BSE platform and also value-added services across various sectors of the trading cycle—from the moment an idea of a trade originates to the point where the entire process ends.
The vision is to make this institution a credible player in the financial services infrastructure space in this country across a suite of products— some that exist today, some we propose to develop in line with the regulators. So, we want to innovate and offer access to multiple products in a cost-effective manner.
The second thing is regulation. I take the job of an exchange being an SRO (self-regulatory organization) extraordinarily seriously.
Q. Do you plan to have a different non-profit organization for regulation on the line of NYSE Regulation Inc.?
That is certainly one possible way forward. But it is not the only way. We have started to look at various different potential models. But we need to move on this cautiously to make sure we maintain regulatory integrity and excellence. There is obviously a need to insulate the regulatory function from the potentially conflicting objectives of the profit seeking commercial organization.
This problem is a new one after demutualization and now that we have outside investors as well. We are studying the model in several countries in the world, we will engage with Sebi (the Securities and Exchange Board of India) and the government before choosing the route to adopt.
Q. You've picked up a 15% stake in USE. What's the objective?
We have taken a strategic stake in USE because we believe that a consortium model of USE—where key order flow providers to an exchange have stakes—can be very helpful when launching a new exchange or when trying to create liquidity in a new product.
As the only exchange operator with a stake in the consortium, we will also play a key role getting the exchange under way, making sure its regulatory structure is sound, and providing the operating infrastructure.
The currency and interest rate derivatives markets in India are still at a relatively nascent stage. Development of the markets in these products on exchange platforms will only be possible if the main users of these products take an active and vocal role in the market development process. The USE strategy can play a leading role in doing that.
You had cash and financial derivatives, corporate debt and then you started seeing this currency segment which is jointly regulated... We were pretty quick to understand that you have got to have a nice cross-section of different types of players who can help in creating long-term liquidity.
To put it simply, I would like to combine the value of a consortium structure with the value of what I call the shared infrastructure…
Q. So you are looking for a model where Sebi-regulated products will be traded on one platform and other products, regulated by other regulators, on another.
USE is a separate company. I would pay more importance to the fact that, you know, customers eventually are going to be very different sort of customers. That is one important thing. You have also got to find people committed to developing liquidity...and that was more a driver than the regulatory thing.
Q. You are also buying Marketplace Technologies. Have you sealed the deal?
I cannot comment on whether we are buying Marketplace or any similar company in this space. But I can tell you why it makes sense for us to own something in the exchange technology space.
Essentially, in my view, exchanges are applied technology businesses. For BSE to succeed as an exchange, it needs to have the technology tools and (a) team to quickly respond to customer demands, competitor initiatives and rapid regulatory change.
We need a comprehensive road map to be on the technology forefront as we try to differentiate ourselves from other players in the marketplace. One of the ideas we are at an advanced stage of evaluation is that of creating a separate vehicle to ensure that we focus on technology with the management intensity it deserves.
The exchange business was about efficient use of technology; today, it is about technology—the two businesses are indistinguishable.
We need to create an entire ecosystem that is able to ride on this, which is why we are evaluating all options, including acquiring and partnering with technology companies. We have evaluated several proposals, we hope to be able to make an announcement shortly.
Q. Will you use technology as a separate revenue stream, on the NYSE and Deutsche Boerse model?
We must not forget that we are an exchange and that is our primary business. But having said that, if we see opportunities to generate revenues from our technology services and products through third-party sales, we will consider it.
At the same time, we must also remember that within the Indian financial market with small players, technology adoption is not wide as it should be. We feel that as an exchange we have a responsibility for developing the market, hence, we will not forget our development role. This is also why we feel that taking a minority position in a technology company makes no sense—we should be in a position to influence its business, for which ownership is critical.
You must have seen that report that one of every three railway tickets is booked online. Look at the number of people who filed tax returns online. But if we want financial inclusion to happen in any meaningful manner and if you want capital markets to grow by touching more families, technology has to play its role. So, it is more than just a separate business. But, obviously, it has to be carried out in a manner which keeps it viable and growing.
At least two of your directors are not supporting your initiatives. They feel you are paying too much for Marketplace Technologies. Also, they are unhappy with the ownership pattern of USE.
As a matter of good corporate governance and policy, I can't talk about board deliberations or confidential issues on specific topics.
Q. They have given dissent notes...
I'm afraid, I cannot offer any comment on board deliberations.
Q. Have you consulted independent advisers on such deals?
Where appropriate, including in some of the current discussions, we are establishing the policy of engaging leading advisers—be it financial, legal or accounting—to help evaluating some of the options.
In addition, in the last three months or so, we have been in active discussion with our two strategic exchange partners, Deutsche Boerseand SGX—two of the world's leading exchange groups—and seeking their advice on strategic moves, including in areas like technology and innovation.
Q. Is the board with you on such matters?
Our board has been extremely helpful in working with the management to develop a long-term strategy for BSE. We have lots of opinions and we have a free and frank exchange of views. Any strategic decision is made with the support and guidance of the board. As management, it is our responsibility to execute on that strategy.
In addition, I want to add that we are also developing comprehensive initiatives to reach out more systematically to our investors and customers. I am always happy to listen. The more I listen to our various stakeholders, the more I can improve the business of this institution.
At the AGM (annual general meeting), some of the shareholder members, you know, asked: "When are we getting the finance questions answered?" I said, "Today".
I said, me and my CFO (chief financial officer) will be here, and I will be the last one to leave the room. So, after the refreshments, we had an hour-and-a-half of chat on a lot of things—mainly strategic—and when I was getting up, I asked what about the financials? The response was, "Boss, we are comfortable."
I will kill myself to add value.
Q. You must have done the postmortem of the exchange.
You do a postmortem on something dead. This institution is alive. It is coming back. It's too early to write its obituary.
You have got to go back and look at what are the key drivers to making an exchange a successful entity. Innovation is a key point. And very closely linked to it is—you have got to be talking to your customers. You have got to understand what is going on, what your customers want, to be able to be responsive.
The exchange business is a very interesting business. It has got the elements of a technology company; it has got the elements of a regulatory entity; and you also have got to get very close to the customers.
I don't want to run this car by looking at the rear-view (mirror). You've to look forward. I think, maybe, a better question is what are the issues I am focusing on as part of our strategy.
Q. What are the building blocks that you are working on?
Technology, innovation, product diversification, development of internal human capital, responsiveness, customer focus and continued commitment and investment in the regulation function are some of the themes.
The exchange business is a hyper-competitive business. Entities like us—not just in India, but if you go around the world—are making the transition from a framework where we were more a quasi-utility to a competitive framework where decisions get made quickly. In a hyper-competitive world, the transition is more difficult.
One of the reasons I took this job is because I believe in this institution. If you ask me what are the three or four drivers of this entity, I will say visibility, distribution, innovation, technology and financials. This institution has got three of them, at least.
It's got visibility. I need to build credibility… We have distribution... You have got to beef up the innovation engine; you have got to beef up the technology infrastructure in a broad way and, luckily, we have the financial wherewithal to go and make the changes we want. Look at some of our recent hires... We are addressing the talent issue.
Q. You have put a team in place.
Yes, slowly. I want to actually combine the experience that exists in the organization and with some inputs from outside which fills in certain gaps… So I got Sayee (Srinivasan) here. He came from CME (the Chicago Mercantile Exchange)— (he is) a product development guy. He will drive the innovation engine.
I got Nehal (Vora). He is heading planning and policy. And I got James (E. Shapiro of the New York Stock Exchange). He has been in the business for a long time. He has made this major commitment to move to India and help us in a market development functionality.
Q. Does this complete the team for the time being?
We've created an executive management structure committee and that's going to be the decision-making authority at the executive level…
We have addressed the talent issue... We have created accountability. We are also working on the compensation structure….
Q. Is this because there was some noise at BSE's AGM on your compensation?
Nothing like that... I insisted that my compensation package and employment contract must be circulated to stakeholders after I join. The AGM was a love fest.
Q. You are revising compensation for others?
No. I am looking at the structures. It's a competitive market.
I am aligning functionalities to people, reorganizing operations technology, starting to streamline internal communications flow, trying to get some of the hierarchical functionalities sort of reduced... People can walk into my office.
Q. Apart from history and tradition, what else does BSE have going for it?
Our people are really good. It's just that we need a different framework, a different focus. I got good external partners who are getting more and more involved…Deutsche Boerseand SGX. What else goes for us is the fact that we have got a brand, we got visibility, we have distribution and all we need is to get a couple of things right—go out and sell and innovate and deliver.
I almost think of it as a 134-year-old start-up. I think the strategic thinking, etc., is over by 31 August, and on 1 September we start executing.
Q. When do we see the results?
In first 100 days, my plan was to understand what are the internal things that made us the way it is. You got to diagnose the patient first. I am reasonably comfortable now.
We have identified 10 or 11 external constituents to be targeted. Each member of the EMC (executive management committee) is going to be given one target. On 31 August, everything would be signed off, we get together and say, boss, this is a three-year plan. Here's the plan. Let's go execute.
Right now, I am focusing 100% or 1,000% on getting the business model right...
Our goal is to transform BSE into an exchange group with a diversified revenue stream across all available asset classes and to expand into new products and services that will bring value to our customers. We are fortunate to have an institution with a strong brand, tremendous visibility and a history of being at the centre of India's financial market development. We will continue to build on these strengths by creating an institution with first-class technology, responsiveness to our customers, and with the ability to play a leadership role in the development of the Indian capital markets. We are still in early innings. The Indian markets are going to grow substantially and quickly in the next few years. BSE intends to grow and diversify with them.
Q. NSE or MCX-SX—who is the bigger rival?
I am focusing on my story. I want to listen to and observe what's going on. We have got to figure out our own plan. I have got to focus on our strengths.
(In content partnership with Mint)