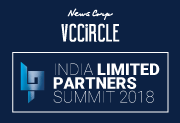 Limited Partners are a lot more open to seeking India-specific investment opportunities rather than looking at the country from a borrowed international perspective of leveraged buyouts, said Multiples Private Equity founder Renuka Ramnath.
Ramnath was speaking to VCCircle editor-in-chief Archna Shukla on Tuesday at the VCCircle India Limited Partners Summit 2018.
In the early 2000s, LPs were keen on general partners looking at investment opportunities that involved improving operating efficiencies and control deals, but not on growth-equity transactions, despite the fact that the Indian market was ripe for growth capital deals at that point, she said.
The Indian market is fragile and one wrong deal in a wrong sector, or high pricing, can drag the fund down. This calls for a flexible strategy on India as one does not want to be tied down to a particular sector or theme, she said.
But Ramnath's pitch for a flexible strategy on India was misinterpreted by some LPs as having no strategy, she said. However, that has changed in recent times as LPs have seen the returns. They understand why there was a need for a flexible strategy now.
General partners in India have also learned over time to better define their investment strategy, which has helped in changing the LP view on India, she said. The conversation with LPs and GPs is now more of a dialogue, she added.
Ramnath also spoke at length about the key ingredients that go towards picking the right bets. For this, a macro investment view and backing the right team is important, she said.
Investors also need to avoid getting emotionally invested in an entrepreneur's vision and evaluate management teams on professional attributes, including the ability to work in a professional set up and having good governance standards, she said.
Exit agility is the other important factor for general partners, Ramnath said. But this would also mean that general partners need to bite the bullet and sell bad investments if they have gone bad.