Ahmedabad- and Bangalore-based fin-tech company Lendingkart has appointed Mukesh Singh, a former SirionLabs executive, as the group's chief technology officer, a press statement said.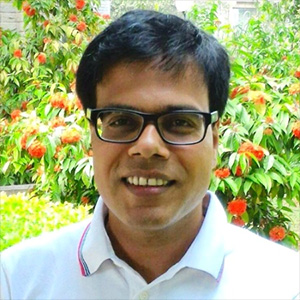 Singh's key responsibilities will include driving strategy and execution for the technology vertical. He will also be responsible for all initiatives related to building products and technologies, the press note added. Singh took charge of the new assignment earlier this month, his LinkedIn account showed.
The appointment comes as Lendingkart is focusing on strengthening its automation and data engineering capabilities to make the loan disbursal process faster and more accurate, the company added.
"We are moving on a large scale towards building technology and innovating to make working capital accessible to SMEs everywhere no matter the geographic remoteness. The company has been successful in reaching out to over 720 cities, but are still scratching the surface when it comes to the 50 million SMEs in India," said Harshvardhan Lunia, chief executive of Lendingkart.
An alumnus of IIM Bangalore, Singh previously served as senior vice president in the engineering vertical at Sequoia-backed SirionLabs. In his earlier stints, he worked at Bitzer Mobile (acquired by Oracle) and Amazon.
"I am looking forward to working with different teams... for speeding up and improving disbursal of working capital for SMEs across the country," Singh said
Lendingkart has been strengthening its top deck through a combination of new appointments and elevations. Last month, the firm appointed Utsav Mehrotra, a former Axis Capital executive, as vice president of capital markets, and Abhishek Arora, a former executive at Dubai-based e-tailer Souq, as vice president of revenue and operations.
In the same month, Lendingkart Finance Ltd, the non-banking finance arm of the company, elevated its vice president of finance Piyush Kabra as the company's chief financial officer.
Lendingkart Technologies handles technology and digital marketing. It has developed tools based on big data analytics that help lenders evaluate a borrower's creditworthiness. The entity has raised more than $40 million in equity financing from Bertelsmann India, Darrin Capital Management, Mayfield India, Saama Capital, India Quotient, and Anicut Capital.
Lendingkart Finance underwrites loans for small and medium enterprises from its own books. The entity provides entrepreneurs collateral-free working capital loans ranging from Rs 50,000 to Rs 10 lakh. The company has helped disburse 12,000 loans across more than 700 cities in India.
The NBFC arm has raised more than Rs 100 crore in debt since the beginning of this year from a clutch of other NBFCs and banks, including YES Bank, Kotak Mahindra, Caspian Impact Investments Pvt. Ltd and Capital First.
Earlier this month, it raised $10 million (Rs 67 crore) in debt funding from a group of financial institutions, including Kotak Mahindra Bank and Aditya Birla Financial Services.
In a recent interview with VCCircle, Lunia said that the company planned to raise an additional Rs 500 crore in debt and disburse Rs 1,500-1,600 crore worth of loans in 2017-18.