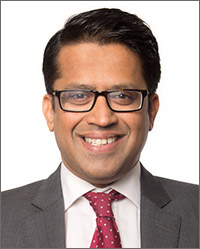 Global private equity firm KKR & Co. has promoted India realty finance co-head Yesh Nadkarni as the head of the unit, just days after a report that the other co-head, Ashish Khandelia, had quit to set up his own business.
Nadkarni, a KKR director based in Mumbai, had been co-head of KKR India Asset Finance, a non-banking financial company focussed on the real estate sector, ever since his appointment at the firm in 2015, the private equity firm said.
He also has had stints with ICICI Prudential AMC and Jones Lang LaSalle.
Besides Khandelia, another realty executive also handed in his resignation last week -- namely, Saurabh Gupta, principal, real estate, KKR India.
KKR India Asset Finance
Launched in 2015, KKR India Asset Finance has extended $1 billion of real estate credit to companies, going by the release.
The NBFC has received investments from Singapore sovereign wealth fund GIC and real estate investment adviser Townsend Group.
The NBFC had an outstanding loan book of Rs 1,898 crore as on 30 September 2017, compared to Rs 472 crore as on 31 March 2016, says a recent report by credit ratings agency Crisil.
As on 30 September 2017, KKR had 9.7% stake and limited partners 90.3% holding in the NBFC.
KKR also provides lending through its other NBFC, KKR India Financial Services, set up in 2009. It lends to companies across sectors, excluding real estate.
In December 2017, sovereign wealth fund Abu Dhabi Investment Authority had bought a stake in KKR India Financial Services.