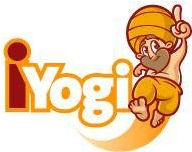 Personal offshoring firm iYogi has raised a fresh round of funding led by venture capital firm Draper Fisher Jurvetson (DFJ). iYogi has raised $15 million in its series-C round which has also seen participation from existing investors SAP Ventures, Canaan Partners and SVB India Capital Partners. The Gurgaon-headquartered firm earlier raised $3.1 million and $9.5 million in two rounds in 2007 and 2008, respectively.
iYogi provides online technical support for personal computers to small business and individuals across the world. The company was founded in 2005 by current CEO Uday Challu and Vishal Dhar, who is president of marketing. The rapidly growing company had revenues of $7.1 million ( Rs 33 crore) in 2008-2009 which are expected to grow to $21 million (Rs 97 crore) this year. iYogi is expecting 300% revenue growth for 2010-2011 at $61 million.
The company has established a presence in the North America, the United Kingdom, Australia and Canada. It has doubled its employee base to 1,200which it expects will increase to 3,000 by next year.
iYogi offers a number of services like PC recovery, anti-virus/spyware, data back-up and PC optimization. Its annual unlimited tech support plan starts at $139.99. Right now it records 2,000 sessions everyday and has 100,000 annual subscribers, said Uday Challu in an interview to VCCircle. "We are already cash-flow positive and need the money to grow at a substantive space," he said.
"This is not a commodity business which it may seem at a higher level. They have created a significant barriers to entry not only around technology but also around the brand," said Mohanjit Jolly, executive director at DFJ who will join the board of iYogi. DFJ had earlier backed a similar company in US called Everdream, which was acquired by Dell in 2007. The deal is one of DFJ's largest investment in India along with travel portal Cleartrip and electrical car maker Reva.
iYogi is now looking at various channels to reach out to its target customers, who Challu says are typically people who have embraced technology late and need it to for functions like banking, travelling, etc. To tap this audience it has partnered with retailers like Amazon and Walmart. It is also planning to tie-up with 2-3 original equipment manufacturers. iYogi will also tie-up with software companies, which will have its numbers as their support line. "It's a multi-pronged strategy to reach out to the same consumer base as we are going to all the gateways of technology adoption," said Challu.
In order to expand its services and presence, iYogi last year acquired US-based Clean Machine Inc, a personal computer security and performance management service provider. That deal helped the firm get new product offerings and Clean Machine's founder Larry Gordan, who has been senior executive at firms like Cognizant, Capgemini and Kanbay. Gordan is now president of Global Channel Sales for iYogi. It also boosted its senior management recently with appointment of Joy
Basu, former Rediff.com CFO.
The area of personal offshoring is starting to gain traction in India. While outsourcing from the enterprises and corporates around the world continues to be a big market for Indian IT/ITES companies, outsourcing services for individual and small businesses is still growing. Another
segment in this area that caught investor attention is e-learning with companies like Tutorvista and Learningmate raising several rounds of funding. Other areas where personal offshoring is present are remote executive assistant (websites like GetFriday), personal income taxes and website designing.