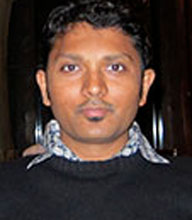 San Jose-headquartered Infoworks.io Inc, an automated big data management startup with engineering operations in Bangalore, has secured $5 million in Series A financing from Nexus Venture Partners, Knoll Ventures and other investors.
The money raised will be used by Infoworks to expand its management team, as per a press statement.
Naren Gupta, managing partner of Nexus has joined the Infoworks board as part of this transaction.
"Infoworks addresses a pressing industry need for building data warehouses and data models for rapidly changing big data. We were very impressed with the company's vision, and are excited to be part of the team," Gupta said.
Founded in 2014 by Amar Arsikere (CEO) and Buno Pati (Chairman), Infoworks has developed an automated management solution to discover, organise and manage data on Hadoop.
A Java-based programming framework, Hadoop supports processing of large data sets in a distributed computing environment.
"Just as Google crawls the web and organises information for search, the Infoworks dynamic date warehousing (DDW) platform automatically crawls enterprise databases, ingests the data into Hadoop, and organises it into high performance data warehouses and other data models that support all enterprise use cases," said Arsikere.
Nexus is an India-focused venture capital firm with over $1 billion in assets under management. It has an active portfolio of over 50 companies across technology, internet, media, consumer and business services sectors. It has positions in Snapdeal, Housing.com, Lybrate and other tech firms.