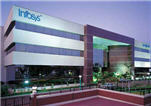 Infosys BPO, the backoffice unit of Infosys Technologies Ltd, has acquired US-based McCamish Systems, an outsourcing service provider in the insurance domain, for a consideration of up to $58 million. Infosys will pay an upfront amount of $38 million with an additional $20 million payable on milestone-linked targets.
The US-based firm, which has 260 employees working from its Atlanta delivery centre, posted revenue of $38.2 million for year ending December 2008. The 24-year-old company counts half of the top 20 insurers as its clients. Atlanta-based McCamish Systems provides solutions through its proprietary platforms like VPAS, PMACS and Deferral+. The margins of the company were not made available.
The company is currently posting an operating loss, mainly on lower revenue and the absence of high-margin offshoring work, said Amitabh Chaudhry, MD & CEO of Infosys BPO, in a DowJones newswire report.
Investment advisory firm o3 Capital head (IT and BPO domain) Manohar Atreya says, "I like the area and the acquisition. But, the price looks steep and the RoI looks five years away. If growth is strong and they can rationalise cost structures, you can offset these two factors."
Avendus Capital executive director Amit Singh said, "this deal provides Infosys access to a very good technology platform in the life and retirement space and the synergy benefits can be significant."
Most IT services companies are looking out for avenues that yield to a non-linear revenue model. Infosys may be keen on opportunities in BFSI, retail, manufacturing and healthcare domains.
An IT domain tracker, requesting anonymity, said, Infosys has been in the market for sometime to chase deals even up to the size of $200 million. This deal will bring upsides to Infosys in terms of client referrals.
Infosys, which had cash reserves of Rs 13,976 crore ($2.97 billion) for quarter ending ending September 2009, has been slow on the acquisitions front compared to its peers like Tata Consulting Services (TCS) and Wipro.
Infosys' inorganic growth track record reads like this. It acquired Australian IT services firm Expert Information Services for $30 million back in 2003. It bought out the captive operations Royal Philips Electronics NV in 2007. Last year, it was close to acquiring UK's SAP major Axon Group, which was later snapped up by HCL technologies.
Amitabh Chaudhry, MD & CEO of Infosys BPO, said, in a statement, "Infosys BPO has in-depth knowledge of insurance and financial services sector, and this deal reinforces our leadership position in providing business platform services. Also, this will contribute positively to our strategy of growing non-linear revenue." The company reported revenues of $316.2 million for FY09.
The share price of Infosys moved up by 1.7% in opening trades to Rs 2,349 before falling to Rs 2,320. The shares closed at Rs 2,308.7 on Wednesday.