When early-stage investor Unicorn Ventures was looking for a partner for its newly-launched investment firm last year, it was inundated with hundreds of resumes, given jobs at venture capital (VC) and private equity (PE) firms are extremely sought-after.
Most CVs had similar qualifications—IITians, IIM guys and corporate/consultancy backgrounds. However, one of them stood out: an IITian with over 15 years' experience in the IT industry, including in the US, and also an entrepreneur who had successfully exited a venture. But she was a woman. While Unicorn was bullish on the profile, this question kept nagging them. She is a woman, a mother of two kids; can she manage to travel as extensively as this job demanded? Can she put in the long hours? Will she meet as many entrepreneurs as the fund needs to?
Two rounds of meetings with Archana Priyadarshini and plenty of deliberation later, Unicorn decided to get her on board. "She is very passionate, and passionate people deliver more than expectations. She is data-oriented and makes sharp observations, asking relevant questions while evaluating the deal," said Anil Joshi, managing partner, Unicorn Ventures.
The stereotype went out of the window.
But Priyadarshini's is a rare story. Unicorn may have gone beyond its initial doubts and taken her on board, but most Indian investment firms, including the marquee ones, seem shy of having women in the top league—the corner rooms, where partners and managing directors sit, still belong to men.
India's VC and PE industry invested about $10.7 billion in 2016, but the number of women overseeing those deals is precious few. Prominent women investors are a handful, including names like Renuka Ramnath of Multiples, Shweta Jalan of Advent, Bala Deshpande of New Enterprise Associates, Bharati Jacob of Seedfund, Vani Kola of Kalaari Capital, Roopa Kudva of Omidyar Network, Paula Mariwala of Stanford Angels & Entrepreneurs India, and Ankita Vasisth and Usha Amin of Saha Fund.
Seedfund's Jacob says data show that firms that have a diverse set of managers make better decisions and, therefore, provide better returns to investors. However, it seems funds are still to wise up to this.
Ace banker and corporate leader Naina Lal Kidwai, former chairman of HSBC India, says gender diversity is essential in any industry and the investment industry is no exception to that: "Diversity brings different views and ways of looking at things, situations. There is a sensitivity that women bring and that could help entrepreneurs."
Industry insiders say the skewed proportion of women in India's investment industry will change, but it will be close to five years before that happens. Several women are there in the second rung of investment firms now and they will come up, says Unicorn's Joshi.
VCCircle asked four investors, across sectors and investment stages, to share their views on the need for gender diversity in India's investment world and how it will boost the entire ecosystem.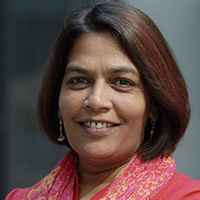 Bharati Jacob, co-founder, Seedfund
On skewed proportion of women in PE/VC industry: All industries in India have a skewed proportion of women, especially at the senior level. However, the skew is worse in the VC/PE industry as people wrongly assume a lot of finance and number-crunching is required here. Many women also assume so.
On need for more women investors: Investment decisions are never made by one individual in a fund. It is always a team, and that team must have women investors as well. The world we live in is technicolour, so why should investment decisions be made by a monochromatic lens or team?
Most satisfying outcomes of your journey: Our fund, launched in 2006, is the most successful fund in India in terms of cash returned to investors. Other satisfying outcomes are growth of companies such as Redbus, VResorts, MyDentist, Voonik, Chumbak and many others. (Jacob led investments in firms like EduSports, Vaatsalya, RedBus and Sportskeeda.)
Impact of having more women helming VC/PE firms: Investing decisions require the team to be made up of a diverse set of experiences, be it in the form of diversity of where people grew up, diversity of educational institutes, diversity of experiences and, finally, diversity of gender. If a women-led investment team is asked to make a decision regarding a shaving blade company, would they be equipped to do so? Similarly, how would a substantially men-led investment team understand a woman's need to find a personal stylist?
Besides, any market that your company is targeting is made up of a diverse set of people: some have grown up in villages and walked several miles to a school, others have grown up in large cities and are similar to their counterparts in the western world. So if your markets are diverse, shouldn't an investing team be diverse to provide better inputs? When RedBus was raising its second round in 2009, many investors didn't understand its value because they hadn't travelled by buses and, therefore, didn't understand the problem it was solving.
Also, a diverse group in a venture fund will better understand different kinds of entrepreneurs, their individual drives and motivation and, hence, interact with them in a more relevant manner.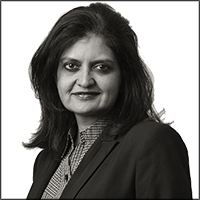 Bala Deshpande, senior managing director, NEA
On skewed proportion of women in PE/VC industry: The VC industry is a relatively young one and also one where teams tend to be small. So the hiring cycles are very long. Over time, as the overall proportion of women in the workforce increases and simultaneously the VC industry grows, women representation in it will also increase. The current ratio is an outcome of history rather than an issue with the VC industry.
On need for more women investors: No industry needs women purely for gender balance. Research and experiential data have shown how gender diversity can enhance organisational competence and improve work ethic and culture, besides many other positives.
Most satisfying outcomes of your journey: Being a part of so many growth stories and witnessing first-hand the making of great entrepreneurs. Another thing I cherish about being an investor is being involved in many industries, getting to understand them deeply and predicating future trends. (Under Bala's leadership, NEA has invested in companies such as Air Works, FSS, InTarvo, Intellisys, Naaptol, Nova, Trishe and Vishwa.)
Impact of having more women helming VC/PE firms: Weaving in different perspectives that a woman can bring should lead to greater optimality in decision-making.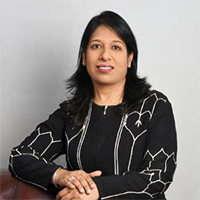 Rubi Arya, executive vice chairman, Milestone Capital Advisors
On skewed proportion of women in PE/VC industry: India's investment industry and, more importantly, real estate has predominantly been male-dominated. Women have naturally chosen other sectors, including marketing, sales and human resources. However, times are changing and we are seeing women making their mark in the space.
On need for more women investors: Investment as a business is not gender-biased and depends on your ability to take the right calls by taking calculated risks. However, a woman can bring in the emotional quotient and instinct, which are required in this domain. Moreover, she is also well-equipped with the softer aspects of dealing with various stakeholders.
Most satisfying outcomes of your journey: I realised that to grow your own business and foster growth you can never stand still. You have to learn to take calculated risks, especially in a business where one is answerable to more than 15,000 investors to provide superior returns. This has helped Milestone return Rs 3,800 crore back to its investors, and we have been one of the few private equity players in real estate to demonstrate this consistently across our seven funds.
Impact of having more women helming VC/PE firms: Women can bring in the emotional quotient required to deal with various situations. More women at the helm of investment institutions means the investment scenario will get a fillip.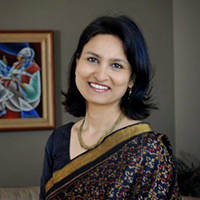 Anjali Bansal, investor and former managing director and partner, TPG Growth
On skewed proportion of women in PE/VC industry: In general, there are fewer women in business in India, although there is a good proportion in broader financial services. The investment industry has some entrepreneurial women leaders, but it does not attract or retain top female talent in large global funds. It is a matter of culture and role models.
On need for more women investors: It is good to have a diverse talent pool in any industry as it leads to better problem-solving through different points of view. Women can apply a rigorous analytical and judgement lens but, like in any other sector, also bring a different point of view and style that can boost engagement with entrepreneurs.
Impact of having more women helming VC/PE firms: I don't want to generalise but women do take a more holistic and human view of the founders and promoter dynamic, along with the business model.