Credit: Shah Junaid/VCCircle
The summer of 2009 was momentous for the Indian banking industry. Two women bankers finally broke the glass ceiling to become executive heads of two of India's largest private sector banks - ICICI Bank and Axis Bank.
Chanda Kochhar took charge at ICICI Bank. Shikha Sharma, her colleague and head of ICICI Prudential Life Insurance, hopped across to rival Axis Bank and became its managing director and chief executive officer.
Nine years on, in an interesting turn of events, it appears that at least one or perhaps both these celebrated women leaders are on their way out.
Axis' Sharma has been forced to cut her tenure short - by more than two years - after Reserve Bank of India raised questions when the bank's board proposed to appoint her for a fourth straight term starting this month. Sharma will now demit office by December this year.
So, how well has Axis Bank fared in its nine-odd years under Sharma?
It's a similar story for Axis Bank with Sharma at the helm amid rising incomes, declining profits and a burgeoning problem of toxic assets.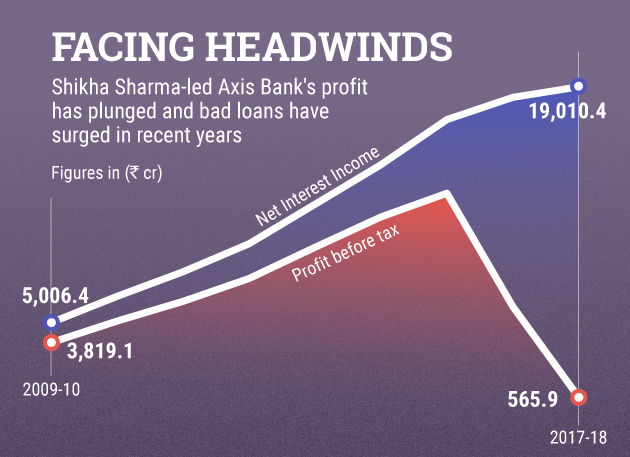 Publicly available data on the bank's performance since the financial year 2009-10 - when Sharma took over - shows that net interest income has grown steadily at a compounded annual growth rate (CAGR) basis of 18.15%, from just over Rs 5,000 crore to Rs 19,000 crore. However, profits have declined sharply in the last two years after a secular uptick in the first six.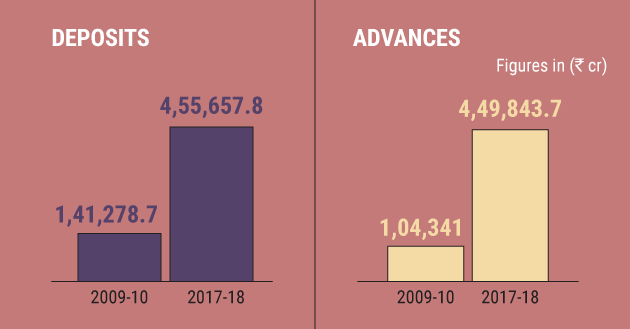 In fact, since 2015-16, the bank's profit before tax has tumbled from Rs 12,690 crore to just Rs 565 crore. One big reason for this astounding drop in profits - and perhaps the real reason behind Sharma's early exit - has been her inability to check the rise of bad loans.

In 2009-10, Axis Bank's gross non-performing assets (GNPAs) formed just 1.13% of its asset book. The number was six times as big in relative terms by 2017-18.
In absolute terms, the bank's bad loan pie has swelled from just over Rs 1,300 crore to an astonishing Rs 34,250 crore during Sharma's tenure. Clearly, she appears to have paid the price for serious lapses in corporate governance.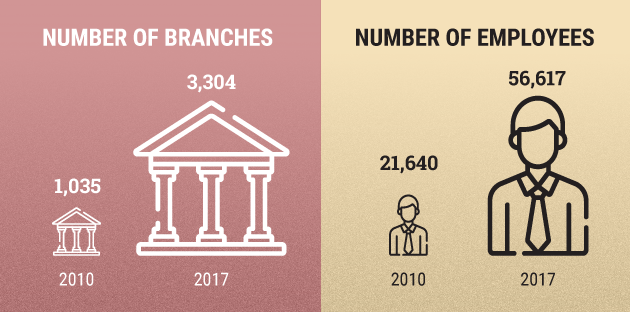 And yet, the country's third-largest private sector bank can take some heart from the fact that the proportion of bad debt on its books is lower than its larger and nearest competitor, ICICI Bank - nearly 9% of the lender's asset book is now toxic.
Moreover, Sharma could be given credit not only for managing to grow Axis Bank's profits in the first six years of her tenure at more than 22% on a CAGR basis, but also for putting the bank in the big league of investment banks with the Rs 1,396 crore acquisition of Enam Securities in November 2010.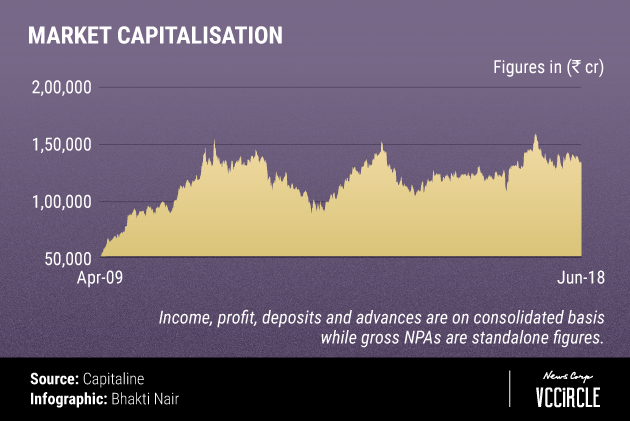 Sharma's tenure also saw the bank's network expand significantly to more than 3,300 branches, while its employee count also went up more than 2.5 times to more than 56,000.