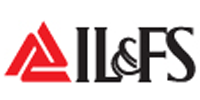 IL&FS Transportation Networks Ltd, a subsidiary of IL&FS that develops and manages toll roads, has received the board approval to raise up to Rs 1,000 crore ($165.9 million) through further issue of equity shares of the company, the company said in a stock market disclosure. This is subject to shareholders' and other approvals.
The board of directors of the company at its meeting held on July 22, 2014, approved to raise Rs 1,000 crore by way of qualified institutional placements/convertible bonds, etc to the eligible Investors, the company said in the statement.
The board of directors is yet to decide the timing, pricing and exact quantum of equity shares to be issued.
IL&FS Transportation Networks has been involved in the development, operation and maintenance of national and state highways, roads (including urban roads), flyovers and bridges in Andhra Pradesh, Delhi, Gujarat, Maharashtra, Karnataka, Uttar Pradesh, Kerala, Jharkhand and Rajasthan. It got listed in March 2010.
Its private equity investors include Standard Chartered IL&FS Asia Infrastructure Growth Fund and Bessemer Venture Partners. The firm also counts Norwegian sovereign wealth fund Government Pension Fund Global as a shareholder.
Last month, it hiked its stake in Srinagar Sonmarg Tunnelway Ltd, promoted by highway developer Soma Enterprise Ltd (Soma), to 49 per cent from 14.5 per cent.
(Edited by Joby Puthuparampil Johnson)