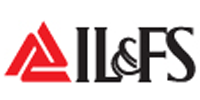 IL&FS Investment Managers Ltd (IIML) or IL&FS PE, India's largest home-grown PE firm managing $3.2 billion in assets, is looking to extend the term of its growth capital fund in a tough exit environment. The PE firm has also built some further traction for its new growth capital fund and a Middle East fund.
Both Tara India IV and Middle East fund have managed to raise $60-65 million, said Dr Archana Hingorani, CEO of IIML in an analyst call. During Q3FY14, the funds were able to get additional commitments of around $15 million each but have not reached a stage to make a final close.
IIML has also managed to add $1 billion in its managed account services business. This involves managing existing investments in the Indian market made by other investors who do not have local operations and several of which have come through non fund structures. IIML has three assets valued at $1 billion.
"So we have tried to amass approximately $1 billion worth of assets under a managed account format which is largely a very small percentage fee that we are earning on those managed accounts with a greater portion of the sales proceeds coming to us as carry as and when it happens," said Hingorani.
For the first nine months of FY14, IIML has got Rs 900 crore worth of exits with 14-15 per cent returns on average.
But despite this, the exit market remains tough. The PE firm is looking to extend the life of Leverage India Fund, which was launched in 2004 with a 10-year term and jointly sponsored by IL&FS and Punjab National Bank. The fund has a $153 million corpus and exits like Continental Warehousing (sold to Warburg Pincus) and ABG Shipyard (market sales).
"For Leverage India Fund, we won't see full exit although the fund life ends in April of this coming year. But we have ability to extend this fund for one year each for two more years. So we have already put in a request for one more year of extension because there will be about three-four investments that will spill over and not have a complete exit by the time April comes around," said Hingorani.
(Edited by Joby Puthuparampil Johnson)