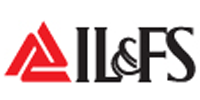 IL&FS Investment Managers Ltd (IIML) or IL&FS PE, India's largest home grown PE firm managing $3.2 billion in assets, struck exits worth Rs 209 crore ($33.3 million) across verticals of growth private equity, infrastructure and real estate in the third quarter ended December 31, 2013.
In the same quarter the previous year it had booked part-exits worth Rs 245 crore in the private equity and real estate verticals.
During the first half of the financial year ended September 30, 2013 it had disclosed exits of around Rs 581.5 crore which means its total exits for the three quarters have moved to Rs 790.5 crore. It is headed for a big year in terms of liquidity of past portfolios as the firm had reported exits of Rs 538 crore for the whole of FY13 and has already surpassed that level.
Meanwhile, IIML's consolidated profit for the third quarter declined 4 per cent to Rs 18.7 crore over the year-ago period with consolidated revenue down 7 per cent at Rs 54 crore.
"Whilst the economy shows signs of having bottomed out, the overhang of the weak investment environment continues unabated. There also continues to be an ambiguity due to the impending elections and most investment decisions are in abeyance until clarity emerges. Despite these challenging conditions, the company's performance matches up to expectations with profit patterns being maintained largely in line with the last fiscal," according to Archana Hingorani, CEO of IIML.
IIML, the only public listed PE firm in the country, saw its share price close at Rs 12.47 a unit, up 0.56 per cent in a flat Mumbai market on Friday.
(Edited by Joby Puthuparampil Johnson)