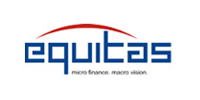 International Finance Corporation (IFC) is looking to up its bet on the Indian microfinance institutions by considering a total of Rs 150 crore investments in Equitas Holdings Pvt Ltd and Ujjivan Financial Services Pvt Ltd.
The World Bank arm has earlier invested in MFIs like Bandhan Financial Services, Utkarsh Micro Finance and Swadhaar Finserv, among others.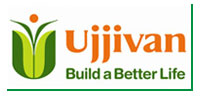 IFC is looking to invest Rs 100 crore or $20 million in the newly created holding company of Chennai-based Equitas. IFC's investment in Equitas will come at a time when the firm has restructured itself into a holding company for three businesses – microfinance (Singhvi Investment and Finance Pvt Ltd), used commercial vehicle financing (Equitas Finance Pvt Ltd) and affordable housing (Equitas Housing Finance Pvt Ltd).
The funding is expected to help Equitas in its geographical expansion, scaling up new businesses and meeting its regulatory capital adequacy requirements for the next 3-5 years.
Equitas has been started by former consumer finance executive P.N. Vasudevan, who has held senior positions in Cholamandalam Finance and Development Credit Bank. The firm already has nearly a dozen private equity investors, including SIDBI, Sequoia Capital, Bellwether, Aavishkaar Goodwell, India Financial Inclusion Fund, Microventures, CLSA Capital, Canaan Partners, Aquarius and Helion Venture Partners, among others.
Equitas has around 350 branches across eight Indian states (Tamil Nadu, Maharashtra, Rajasthan, Karnataka, Gujarat, Madhya Pradesh, Chhattisgarh and Andhra Pradesh) and one Union Territory (Pondicherry). It had a loan portfolio of Rs 794 crore across 1.3 million borrowers through its 293 branches in FY11. The company reported a net profit of Rs 30.4 crore on a total income Rs 238.1 crore during FY11.
Bangalore-based microfinance firm Ujjivan Financial Services is looking to raise Rs 50 crore from IFC. The current round will come after the firm raised Rs 127.9 crore ($25.5 million) in February this year, led by Wolfensohn Capital Partners and FMO.
Founded by Samit Ghosh, Ujjivan is headquartered in Bangalore with offices in Delhi, Kolkata and Pune. As of March 2011, it operates a network of 302 branches in 20 states. Ujjivan has a portfolio of Rs 625.14 crore and has disbursed loans worth Rs 1,141 crore in FY11. The firm reported a net profit of Rs 11.4 crore and a total income of Rs 108.8 crore in FY11.