On 10 October Reuters reported that bad debt on the books of India's banks had swelled to Rs 9.22 trillion ($138.5 billion) as at the end of June, from Rs 8.06 trillion ($121 billion) as at the end of December. Citing Reserve Bank of India (RBI) data obtained via a Right To Information (RTI) application, the report said that the 15% increase since December could impede prime minister Narendra Modi's efforts to charge up sagging industrial credit offtake. 
This is an issue the government does not seem to be able to get a handle on, and the problem of burgeoning bad debt or non-performing assets (NPAs) on the books of banks only  seems to be getting bigger with each passing day.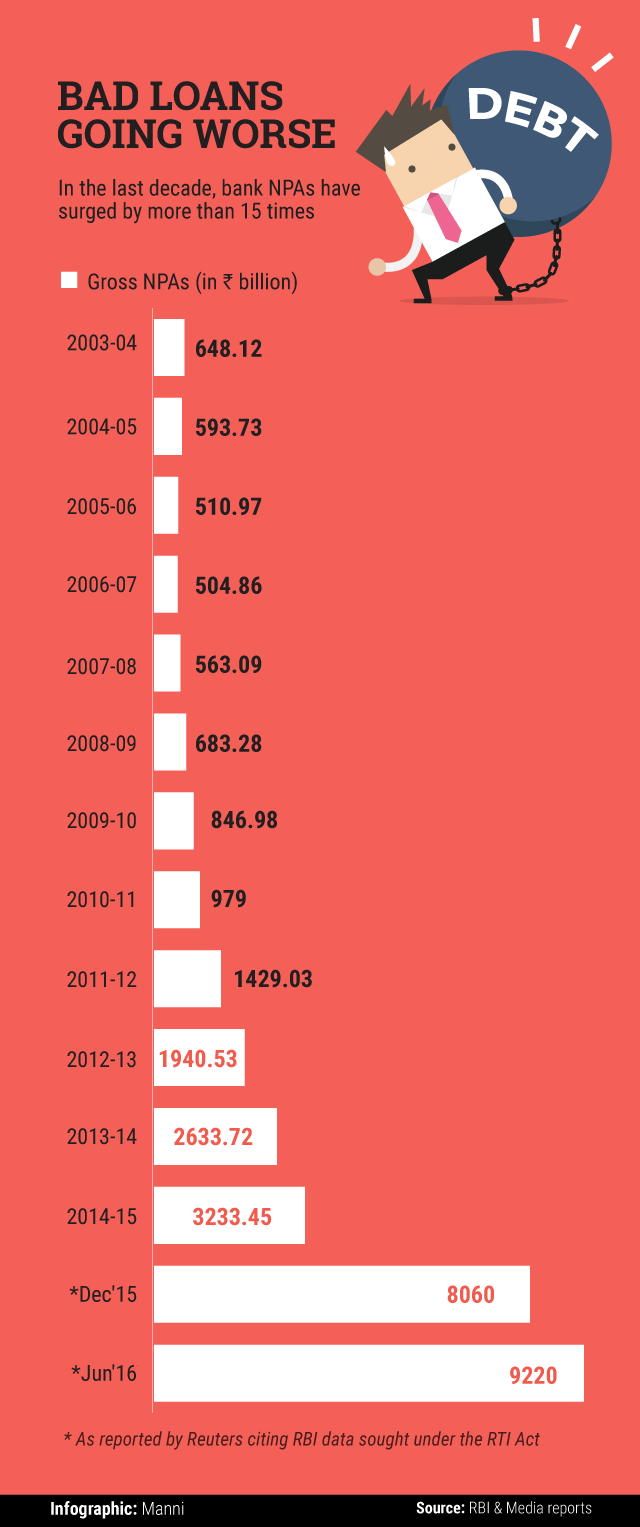 At least two experts VCCircle spoke to, however say that the mountain of bad debt could be much higher than has been reported yet. Nikhil Shah, managing director at Alvarez and Marsal India says that the total bad debt on the books of banks could be as high as $180-200 billion. "We feel that individual accounts (across sectors) are under-reporting," says Shah.
Karthik Srinivasan, senior vice president at ratings agency ICRA Ltd agrees with Shah that the figure could be closer to $200 billion. Srinivasan says that bad loans make up for about 15-16% of the total asset base.  
Srinivasan however does not think that the discrepancy in the figures reported by the RBI and that estimated by analysts like him is necessarily on account of deliberate under-reporting. "This could be an issue of classification, which can be different for different banks," he says.
Although the problem of bad debt manifests itself across sectors, four major industrial sectors—steel, power, textile and infrastructure—are the hardest hit.
Will the problem become worse before it gets any better?
Srinivasan certainly thinks so. He says that for a turnaround, at least one or two big resolutions need to happen. "The moment a few large resolutions happen, we could see the situation improving," he says, adding that there is a proverbial silver lining. "While reported NPAs are going up, at a broader level, stressed assets have not been going up. That is certainly a silver lining," he says.
Like this report? Sign up for our daily newsletter to get our top reports.