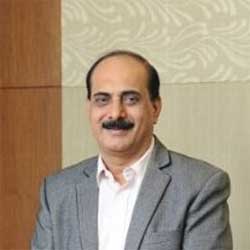 Hindustan Zinc has approved the appointment of its Chief Executive Officer Akhilesh Joshi as the President of Vedanta Group's global zinc business, while Deputy CEO Sunil Duggal has been named to succeed him.
"In a significant change in HZL, Duggal, the current Deputy CEO will take over as CEO and Whole-time-Director of HZL with effect from October 1, 2015 and the current CEO Joshi will take over as President Global Zinc Business," Hindustan Zinc Ltd (HZL) said in a statement.
The decision was taken in HZL's Board of Directors meeting held today, it said.
Duggal joined the company as executive director in 2010 and was promoted to COO in 2012. In the year 2014, he was designated as Deputy CEO.
Whereas, Joshi has 39 years of service in HZL and had joined the company in 1976 as an assistant engineer. He had become the COO of HZL in 2008 and became CEO in January 2012.
Duggal said: "My immediate focus would be on smooth transition to underground mines, next phase of expansions and growth, and to increase mined metal production to 1.2 million tonnes per annum."
In the current price scenario it would be important to maintain cost effectiveness and simultaneously increase the production. As India is an emerging economy, with increase in infrastructure and automobile sector, the consumption of zinc is only expected to increase, he added.