India's largest cable service operator by revenues Hathway Cable & Datacom has inducted four new independent directors on its board including Brahmal Vasudevan, founder and chief of private equity firm Creador, as well as Sasha Mirchandani, head of early stage VC firm Kae Capital.
The cable operator has also appointed law firm Trilegal's partner Sridhar Gorthi and founder of back office administrative services provider Lexvia Inc, Devendra Shrotri, as independent directors for a term of five years.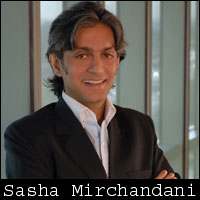 Hathway raised Rs 150 crore last year from PE firm Providence Equity Partners along with the promoter Raheja Group. Providence, which put in Rs 110 crore in the firm to hike its stake through the preferential allotment, had previously joined Macquarie Bank to acquire 17.3 per cent stake in the firm in total from media giant News Corp for Rs 358 crore or around $72 million through secondary market transactions in 2012.
Soon thereafter it raised Rs 100 crore from Steadview Capital Mauritius, LTR Focus Fund and Massachusetts Institute of Technology.
Other existing investors in the cable operator include KAUP Capital's Infrastructure India Holding Fund and Norway's sovereign wealth fund Government Pension Fund Global.
The company posted a consolidated net loss of Rs 111.1 crore for the financial year 2014 as compared to a profit of Rs 16 crore for the year before. Hathway Cable's consolidated net sales for FY14 stood at Rs 1,581.1 crore as compared to Rs 1,116.4 crore for FY13.