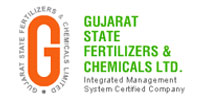 Gujarat State Fertilizers & Chemicals Ltd (GSFC) has acquired nearly 20 per cent stake for $45.6 million or Rs 250 crore in Karnalyte Resources Inc., a Canada based potash player.
The deal would give GSFC, a publicly-traded Indian agribusiness company focusing on the production and sale of fertilisers and industrial products, a 19.98 per cent stake in Karnalyte, which is involved in exploration and development of high quality agricultural and industrial potash and magnesium products.
Under the deal GSFC, , owned by the Gujarat state government, will have the right to appoint one nominee to the
board of directors of Karnalyte. The deal gives GSFC a right to maintain its stake in case of future offering and the firm has also committed $15 million for further rounds.
GSFC will buy the stake in Karnalyte for Canadian $8.15 per common share. Shares of Karnalyte closed at Canadian $8 on January 8. The shares of GSFC fell by 3.26 per cent to Rs 69.65 on Thursday on the Bombay Stock Exchange, giving the firm a market capitalisation of Rs 2,776 crore.
This is the first partnership by an Indian company with a potash mining company abroad to procure high quality potash for the Indian market, according to BMO Capital Markets, who acted as financial advisors to Karnalyte on the transaction. GSCF was advised by PwC.
The deal also includes an off-take agreement by GSFC for the purchase of approximately 350,000 tonnes per year (TPY) of potash from Phase 1 of Karnalyte's Wynyard Carnallite Project, increasing to 600,000 TPY with the commencement of Phase 2. The off-take agreement will continue for approximately 20 years from the commencement of commercial production
of Phase 1.
"At present, India is fully dependent on imports of potash. This is a significant partnership by an Indian fertiliser manufacturing company with a potash mining company abroad to procure high quality potash for the Indian market. Karnalyte is ahead of other junior potash mining companies in Canada in terms of expected commissioning of the project. For GSFC, an assured supply will help in expanding its portfolio of fertilisers," said Atanu Chakraborty, IAS, managing director of GSFC.
(Edited by Prem Udayabhanu)