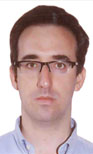 The Godrej Group, one of India's oldest corporate houses, is entering the venture capital world by backing an early stage fund to invest in agricultural technology startups and  innovations. The VC fund, interestingly named is targeting a corpus of $50 million.  
Godrej Agrovet, the Group's agribusiness arm, will come in as the anchor investor in the fund (with 10% of the targeted corpus) and will be a general partner. Omnivore Capital has a pure sectoral focus of investing in scientists and entrepreneurs who are innovating to improve agricultural productivity, instead of growth capital investments in stable agribusinesses, explained Mark Kahn (in pic), Executive Vice President for Strategy & Business Development at Godrej Agrovet, in an interview to VCCircle.
"We are looking to invest in startups that will be game changers for farmers in the developing world," said Kahn.
Omnivore has certain investment themes for agricultural innovations they would be most interested in, including sustainable substitutes for urea fertilizer, super low-cost drip irrigation, and highly scalable marine-culture technologies. The fund is not interested in food processing, bio-fuel operations or organic food. It would make a typical investment of $2-3 million, with total funding going up to $6 million throughout the life of the startup. The fund is planning to do a mix of seed round, Series A, and Series B investments.
"Godrej Agrovet is doing this because we believe that raising agricultural yields is one of the greatest challenges of our times. We see Omnivore Capital as a vehicle which can have a huge impact on changing the way agricultural R&D gets backed by the private sector," said Kahn, who calls the space "ag-tech."
The fund has already started building a team with Atish Babu, formerly VP at Nexus India Partners, joining as an Investment Partner. Omnivore plans to build a team of 3-4 other partners and is currently hiring.
Innovation Funding
"We believe that the global ecosystem for ag-tech innovation is not prepared to grapple with the future challenge of food security," said Kahn. Public sector R&D often backs technologies which are hard to scale, and private sector R&D is controlled by a handful of multinationals which license early stage technologies from top universities and dominate the market."
"We want to follow the Silicon Valley approach where there is a universe of small and medium sized companies focused on agricultural innovation.  Omnivore is going to back the Googles and Twitters of ag-tech," said Kahn, who previously worked for Swiss agribusiness major Syngenta AG.
The ag-tech space has not attracted venture capital funding in India, although a handful of funds are looking into the space in the US. Though some firms in the space have got funding, these deals are far and few between.
Shree Kamdhenu Electronics, which works to improve the technological gap and lack of transparency in India's dairy industry, has been backed by Aavishkaar Ventures and Grassroots Business Fund. DFJ and IFC have invested in Husk Power Systems, which has a technology that converts rice husks into electricity.
Omnivore would look at investing in subsectors like plant science, animal science, aquaculture, sustainable inputs, agriculture services, farm equipment and water management.
Indo-US Focus
Besides investing in Indian companies, Omnivore Capital will also back firms in US and Canada whose technologies can be deployed in developing countries. Investment in these developed markets can help companies bring their technologies to markets like India.
"We believe firmly that there is an overlap in the technology spectrum between India and the US.  There are many American technologies being worked on which would be very helpful for Indian farmers," said Kahn.
Rising Interest
Kahn believes that strong investor interest in India, early stage VC, and the agriculture sector will be some of the factors that help with fundraising. Omnivore plans to tap a mix of Indian and global investors for the fund, including VC fund-of-funds, high net worth individuals, family offices, university endowments, and development agencies. The fund is expected to make a final close by the end of FY12.
India's foods, beverages and tobacco sector attracted private equity investments of $383 million across 25 deals in the last 24 months, according to VCCEdge. But the investments have been growth capital plays in areas like seeds, fertilisers, food processing, among others.
Global private equity majors like Blackstone and Carlyle have also invested in India's food and agriculture space. Some recent investments include Carlyle's Rs 110 crore infusion in Tirumala Milk Products and US-based Summit Partners' $30-million investment in Krishidhan Seeds.