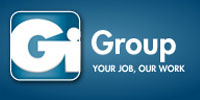 Italy's Gi Group, a $2 billion staffing company, has signed a deal with its joint venture (JV) partner, Elixir Consulting, a recruitment process outsourcing entity, to buy out the latter's 49 per cent stake for an undisclosed amount. The two companies formed a JV in 2008, with Gi holding 51 per cent stake and Elixir holding the rest. The valuation details have not been disclosed.
"Since GI owned the majority stake from the start, the structure was already aligned to have the business heads in India work in sync with their respective vertical heads at our global Headquarters in Milan, Italy. Post this deal, the new entity will continue working using the same structure," Davide Riboni, Executive Director, Gi Staffing Services Private Limited told VCCircle in an e-mail response to a query about the rationale behind the merger.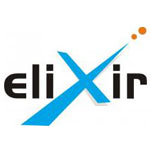 Riboni said in order to enforce its business strategy with greater efficiency and scale it across its services, Gi might consider having a resource with local knowledge and strong domain and leadership skills.
Incorporated in 1998, Gi Group has more than a decade's experience in temporary and permanent staffing , search and selection and other complementary activities in the employment sphere. The company, which initiated its global expansion programme in 2007, has expanded to more than 20 countries in Europe, America and Asia. As part of the global strategy, Gi Group has been acquiring on an average one company every four months.
Gi is strongly focusing on expanding its business in the emerging markets of Brazil, Russia, China and India. Its strategy is to buy some stake in a company and after few years of business operations and evaluation of future potential, it goes in for a partial or a complete stake buyout (acquisition). Its current deal with Elixir is part of the same strategy.
"India is a very strategic market for GI Group amongst other emerging economies. We will be looking at more acquisitions across the sectors in India to strengthen our presence. The acquisitions would carry the objectives of reinforcing our current business as well as building capabilities to provide our customers with other affiliated services," Riboni said in the e-mail response .
Gi Group is one of the founding members of the Indian Staffing Federation (ISF) and became a 'Multiregional Corporate Member' of CIETT, the International Confederation of Private Employment Agencies, in 2010. It serves more than 14,000 clients across the globe through an employee base of approximately 280,000.
Top deals in the industry include Randstad's (Dutch human resources company) 51 per cent stake acquisition of Mumbai-based EmmayHR in November 2005 and Adecco's (one of the world's largest staffing groups) 67 per cent stake purchase in Peopleone Consulting (Bangalore-based staffing company) in September 2004. Manpower Inc. bought 74 per cent stake in its joint venture with ABC Consultants in 2005.
According to a recent report (2012) of Ernst & Young and Executive Recruiter's Association, India's human resource industry has recorded a compound annual growth rate of 21 per cent in the past four years and its size has been estimated at Rs 22,800 crore ($4 billion). This may be divided into temporary staffing, permanent staffing, search market etc. The size of temporary staffing has been estimated at Rs 3,000 crore ($545 million), while that of permanent staffing business is Rs 17,200 crore ($3 billion) and that of search market is around Rs 600-700 crore ($109-127 million). In comparison, the global temporary staffing market alone is pegged at $140 billion.