Private equity giant General Atlantic's (GA) Gary Reiner and Cory Eaves have joined the board of directors of healthcare technology services and solutions provider CitiusTech Inc, which was founded in 2005 by Rizwan Koita and Jagdish Moorjani, according to a company statement. Last month, GA had picked a significant minority stake in Citius, which is headquartered in the US and has operations in Mumbai besides Singapore and the UK.
While Riener is an operating officer at GA, Eaves is a managing director and head of GA's Resources Group.
"I welcome Gary and Cory to the CitiusTech board. Their deep experience in technology, operations and healthcare will go a long way in helping scale CitiusTech's presence across new markets and offerings…We look forward to a deep and long-standing relationship with the GA team, and are excited about the immense growth opportunities that lie ahead of us," Rizwan Koita, chief executive officer of CitiusTech, said in the statement.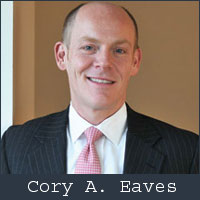 CitiusTech provides healthcare technology services, including healthcare software development, healthcare interoperability, business intelligence and analytics. The company, which employs over 1,400 people, has offices in Mumbai, Princeton, Canada and Singapore, among other places.
Reiner, who provides strategic counsel to the PE giant and its portfolio companies as an operating officer, also serves on the board of Hewlett-Packard, Citigroup, Box, Appirio, Mu Sigma and Amedes Group. Earlier, he had also served as senior vice president and CIO of GE. Prior to join GA, Reiner was a partner with global management consulting firm Boston Consulting Group.
"CitiusTech has created a strong niche in the healthcare market through deep domain expertise and the ability to build exceptional technology solutions for the healthcare market…I'm really looking forward to working with Rizwan and his excellent management team," Reiner said.
On the other side, Eaves, with over two decades of operational experience, heads the Resources Group of the company. The group comprises of functional experts who help supporting the PE firm's investment team and portfolio companies. Prior to join GA, he worked as an executive vice-president, CTO and CIO at London-based multinational software company Misys Plc.
"The healthcare technology industry is an exciting place, with tremendous opportunities for growth and innovation through next-generation technologies like mobility, cloud computing, predictive analytics and big data," Eaves stated.
(Edited by Joby Puthuparampil Johnson)