In recent times, it has become politically correct for corporate India to espouse the virtues of gender equality. Companies go to great lengths to show how they are doing their bit to promote parity between women and men at work, and in how they are paid.
But how well are top women corporate executives actually paid as compared with their male counterparts?
To find out, VCCircle trawled through the annual compensation figures available with corporate database Capitaline. We drew up two separate comparative lists--one for promoter group families and the other for top non-promoter executives. We looked at data culled out of the companies' annual reports for the financial year through March 2017.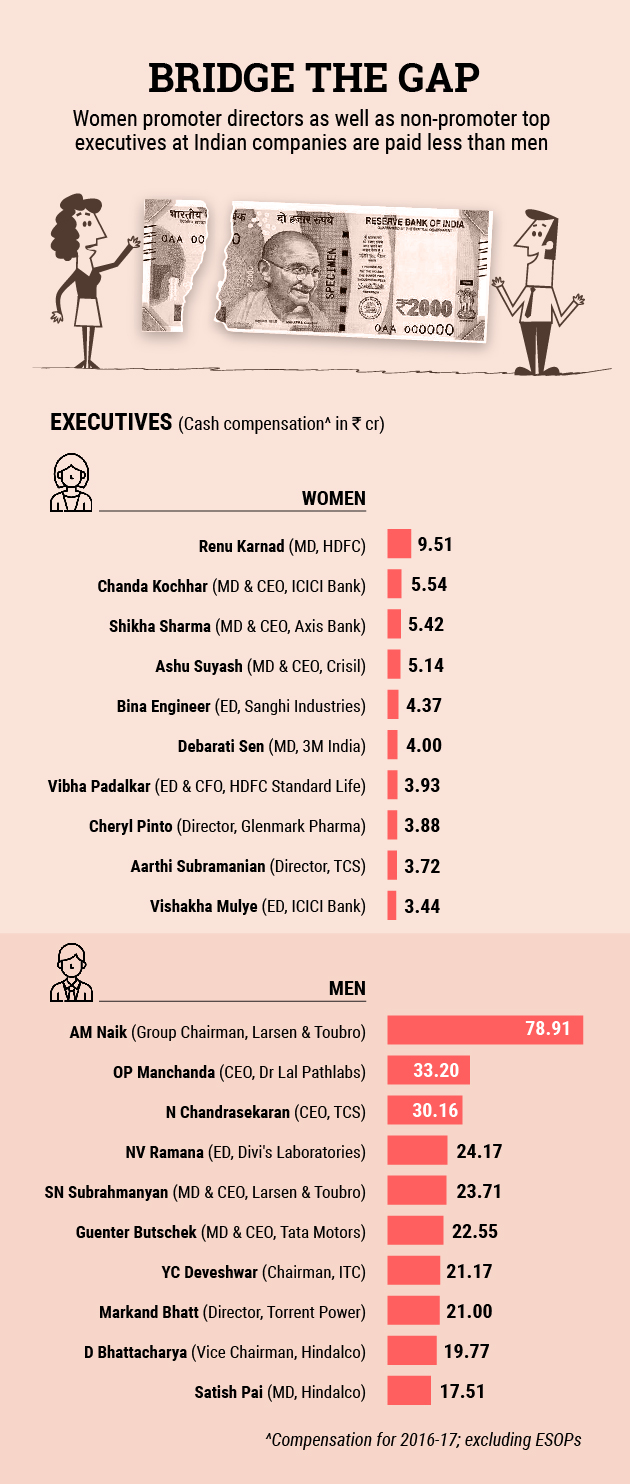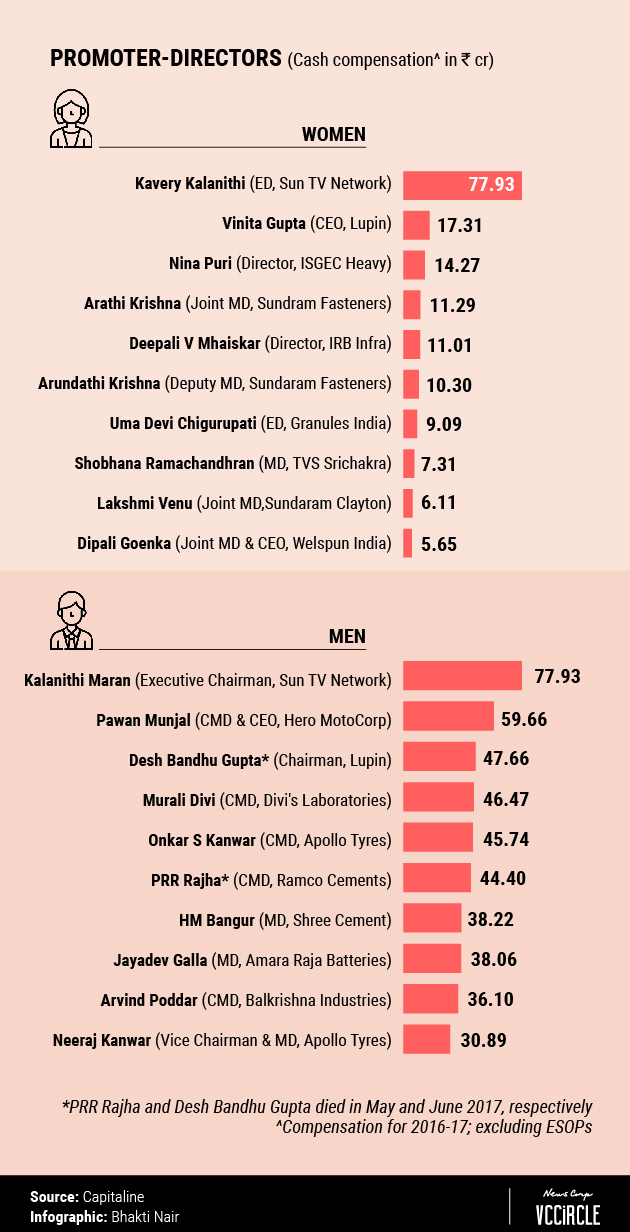 It turns out that the pay gap among non-promoter executives is so stark that, in 2016-17, the highest-paid woman executive, Renu Karnad, managing director at mortgage lender HDFC Ltd, would not even figure among the top 10, if a joint list of both genders was drawn up. At Rs 9.51 crore, Karnad earned just under a ninth of what AM Naik, group chairman at engineering giant Larsen & Toubro Ltd, made in the same year.
Even among promoter-directors, the picture is similar. However, there is one exception. Kavery Kalanithi, executive director at Sun TV Network, earned equal to her husband Kalanithi Maran, the company's executive chairman, with both taking home just under Rs 78 crore. Barring Kavery Kalanithi all other women in the top 10 list earned a lower salary than the 10th highest-paid man on the comparative list.
To be sure, these executives work for or promote companies of varying sizes, across diverse industries, that are in different growth trajectories.
Moreover, it appears that women find it relatively easier to rise through the ranks in banking and finance, with five of the top 10 highest-paid female executives heading banks or financial institutions, while most of their male counterparts head manufacturing or infrastructure companies.
Also, the lists include only cash compensation. Some men or women may have received stock options, which could change the rankings, though the overall trend is likely to be similar.
Moreover, unlisted companies, especially multinationals operating in India, have not been considered, as information on their remuneration to their India-based employees is not readily available.
Finally, executives employed by Indian companies overseas have also been excluded as their salaries are typically not rupee-denominated and indexed for purchasing power parity in their country of residence.
Having said that, this comparative analysis does give a veritable idea of how stark is the pay gap across genders. And how much ground still needs to be covered to ensure parity.