Last January, Prime Minister Narendra Modi unveiled the 'Startup India, Stand up India' initiative, releasing, for the first time, a comprehensive action plan for emerging ventures in the country. Apart from financial support in the form of a mammoth Rs 10,000-crore fund of funds, the plan aimed to ease various regulatory and legal challenges faced by Indian startups.
For the first time, the term 'startup' was defined: "an entity incorporated in India not prior to five years, with an annual turnover not exceeding Rs 25 crore in the last five financial years, and working towards innovation, development, deployment, and commercialisation of new products, processes or services driven by technology or intellectual property." The guidelines also said that a startup will be eligible for tax benefits only after it has obtained a certification from the inter-ministerial board set up for such purpose.
While most early-stage ventures in India tick these boxes, that might not be enough to qualify as a startup in future. If media reports are anything to go by, companies eyeing concessions under Startup India will have to declare upfront how many jobs they will create. The Economic Times newspaper reported, citing a senior official, that the government will "soon notify a revised definition for startups, which goes beyond innovation."
Under Startup India, startups can avail themselves of tax holidays, fast-tracked patent approvals, relaxation on FDI rules, and more. If the job-creation clause does make it to the notification, that would be bad news, for the raison d'être of a startup is optimisation and efficiency. If startups, especially the tech-driven ones, still choose to remain lean, they run the risk of losing these incentives.
VCCircle got in touch with some startup founders to understand how they feel about the expected move.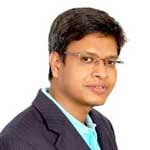 Jitendra Gupta, founder, Citrus Pay
This doesn't make any sense as startups know their plan for just six months. The rest depends on how the business evolves. No startup can plan employee headcount three years down the line. Even as of today, Startup India is not of much help. The registration process and qualifying criteria are ambiguous. This new condition will make eligibility even more difficult. Startups are better off managing their venture than trying to qualify for no significant reason.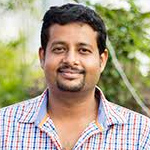 Arjun Zacharia, co-founder, Wooplr
All this is bringing more bureaucracy into the system. The government should keep a certain limit for job creation. When you are giving a cheque of $1 million, it makes sense. But if you are giving grants of Rs 5-10 lakh each, you should keep some basic criteria of having a team that vets it. If you will ask me how many jobs I will create in the next five years, I might say 500...but I don't think that serves any purpose.
Instead of focusing on employment, the government should focus on the domains whose problems startups are looking to solve. For example, the government focuses a lot on the energy sector, but no Indian VC funds these startups because they have a horizon of 7-9 years, a very short period for energy-focussed startups. The government should look at such specific segments where Indian VCs won't go, and these are segments that could create a lot of jobs.
The employee headcount criterion will be unfair for tech-driven startups. Startups optimise by nature, and a five-member startup could create a much larger impact than a 100-person startup.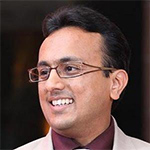 Gaurav Mundra, founder, Myly
Any sensible startup would run lean for as long as they can to preserve cash and invest that money in innovation instead. The innovation, and the potential of that innovation to impact the market are probably far more important than looking at it as an industry and asking how many jobs can you provide. If a startup is setting up a manufacturing unit, then, probably, it makes sense. But for tech-based startups, it is unfair. And, what if a startup doesn't fulfil its promise? What will the government do?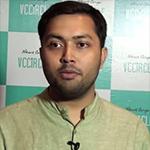 Deepit Purkayastha, co-founder, InShorts
Not all startups are creating enough job opportunities. Though the problem of unemployment needs to be solved, putting the entire responsibility on startups is not fair. A lot of things in Startup India programme are not very relevant for startups. I don't know if it's just a PR exercise for the government, or they really want to do something good for startups.
However, not everyone is not against the move. Some founders support this step and feel startups need to create jobs in return for government support.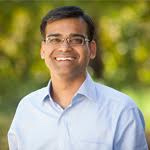 Alok Mittal, founder, Indifi
Startup India's goals are job-creation and giving impetus to industries where India has strategic needs, such as defence and energy. In my view, public money has to meet public objectives and not just promote startups. If the government does something on this front, I think it is a good move.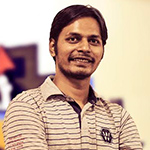 Sachin Jaiswal, co-founder, Niki.ai
One of the prime objectives behind Startup India was to encourage job-creation. Since its launch, the startup ecosystem has witnessed positive growth and benefitted from it. Now, if the government is looking at the value we are adding in terms of job creation, that is something even startups should evaluate. The entire government push was intended to boost the economy and generate employment opportunities. However, there is a definite cycle that startups have to follow. Currently, there are many who are struggling to achieve breakeven and, hence, expansion and mass recruitment are yet to follow. Eventually, most of us should be able to meet those expectations.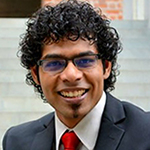 Ujwal Sutaria, founder, Athletto
It makes sense depending on the startup's scale and age. For an early-stage startup without any funding or cashflow, it is not wise to employ a large number of employees. That said, Startup India was kicked off with the aim of creating jobs.
Also, the processes and the very definition of a 'startup' keep changing. It would be helpful if the government sets definitive guidelines in this regard.