Fortis Healthcare Ltd, the second-largest hospital chain in the country, is evaluating proposals for the sale of its pathology business in Dubai, it said in a stock market disclosure.
The sale of pathology business in Dubai is part of the company's efforts to disengage from its international expansion strategy, having previously sold assets in Hong Kong, Australia, Vietnam and most recently in Singapore.
In May, Fortis forged a deal to sell its Singapore-based healthcare services unit RadLink-Asia Pte Ltd and its subsidiaries to Fullerton Healthcare Group for S$111 million (approximately $83.5 million or Rs 530 crore).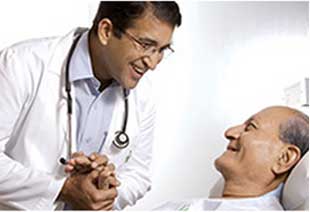 Fortis had flipped its strategy of international expansion within one year of a $665 million deal to buy assets owned by its promoters and now derives almost all revenues from India.
After buying some assets from its promoters in Asia Pacific, it became the first Indian healthcare firm to build a strong overseas business. However, it took a u-turn from its previous strategy of going international, by selling its largest overseas healthcare assets in Vietnam, Australia and Hong Kong.
The firm is now focusing on India. It also runs India's top pathology chain under SRL.
Earlier in 2010, Fortis promoters had also locked themselves into a takeover battle with Khazanah for Singapore's Parkway. They had later pulled out from the battle and sold their own stake to Khazanah.
It was after this that they went about acquiring other firms in Southeast Asia and then lent their own public listed company Fortis to buy their privately held assets. Most of these overseas assets have now been divested.
On Wednesday, shares of the company closed at Rs 161.75, down 0.89 per cent on BSE in a strong Mumbai market. The stock market is closed for trading on Thursday.