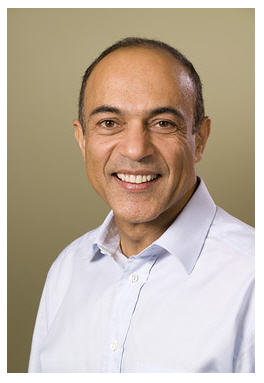 Former eBay chief financial officer and venture capitalist Rajiv Dutta died Monday morning in the US after battling a recurrence of cancer. Dutta, who was suffering from colon cancer, was a partner at Elevation Partners, a New York based private equity firm.
Prior to joining Elevation in November 2009, Dutta spent 10 years at eBay, and was responsible for driving its growth in a large way as CFO, Executive Vice President of eBay and President of Marketplaces. He had a reputation as a leader of innovative Internet businesses and operational excellence.
Elevation co-founder Fred Anderson said in a statement: "On behalf of Elevation Partners and as a personal friend, I want to express our extreme sorrow at the passing of Rajiv Dutta. Rajiv was a man of the highest integrity, intellect, compassion, and energy. Those of us who were lucky enough to know him embraced his beautiful spirit and his incredible enthusiasm for life. He was an inspiration to all of us at the firm and he will be missed. We want to extend our condolences to his wife Sumita and to his entire family."
Dutta also held the position of President at PayPal and Skype, the companies acquired by eBay. He also served on the Board of Directors at Palm, Inc. and was a former Board member of eBay and Jamdat, a mobile gaming company sold to Electronic Arts.
He started his career at life sciences and clinical diagnostics firm Bio-Rad Laboratories between 1988 and 1998 after which he served as the worldwide sales controller for KLA-Tencor, a semiconductor equipment manufacturer.
Dutta received his early education at Doon School, studied economics at St Stephen's College, Delhi, and was the youngest management graduate at the Drucker School of Management at the Claremont Graduate University.