Finance Minister Arun Jaitley's meeting with the economists just two days ahead of the Budget, which had generated a lot of curiosity, has been cancelled.
The 90-minute meeting with the economists on Saturday, ahead of the Budget presentation for 2016-17, was confirmed by Ministry spokesperson who described it as one to explain "economic analysis of macro-economic situation" after the presentation of Economic Survey.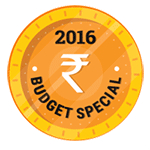 The meeting generated a lot of curiosity with some commentators saying Jaitley might be meeting economists to get a grip on some quick-fix measures to package a bitter pill for the economy.
Later in the day, the spokesperson said the meeting with economists and financial experts has been called off due to pressing engagements of the Finance Minister.
Besides Jaitley, Minister of State for Finance Jayant Sinha and other senior officials of the finance ministry were scheduled to attend the meeting with economists.
The spokesperson had earlier in the day said: "CEA may brief the participants about the economic situation both global and domestic and may also brief about the economic analysis of micro and macro-economic situation made in the Economic Survey 2015-16 and the likely state of economy in the coming year and the steps to deal with the same".
Jaitley had met economists as part of pre-Budget meetings in January. During that round, he had also met industry captains, bankers, farmers and trade union representatives.
The economic survey is prepared by the Chief Economic Advisor.