Arzooo.com, a reverse auction-based e-commerce platform launched by two former Flipkart executives, has raised an undisclosed amount in seed funding from early-stage investment firm Omphalos Ventures India.
Khushnud Khan, co-founder and chief executive officer of Arzooo, told TechCircle that the money will primarily be used for strengthening its technology team. In addition, the Bengaluru-based firm will also fund its expansion plans with the fresh capital.
Arzooo was founded by Khan and Flipkart colleague Rishi Raj.
Khan set up the large appliance business at Flipkart and later worked on setting up the e-commerce firm's grocery business, 'Nearby'. Raj was a key member of the team that built FQuick, a hyperlocal logistics platform, and later worked on Nearby as well.
The duo set up the reverse auction platform in July last year. In a reverse auction, sellers bid for the prices at which they are willing to sell their goods and services.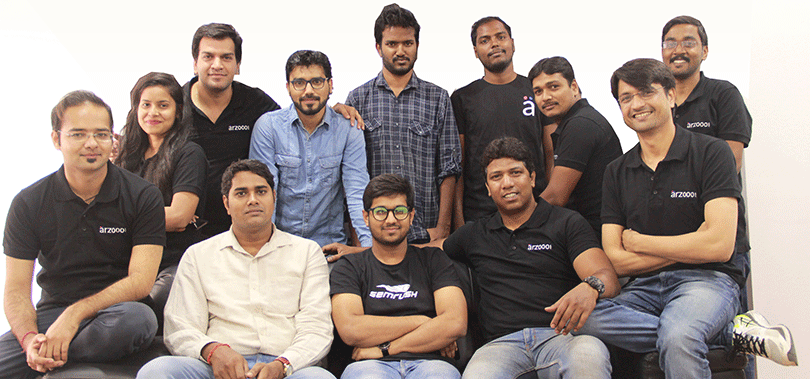 "Growth has almost flattened in Indian e-commerce. There's a large chunk of high-value goods which are heavily offline-dependent, right from appliances to automobile," Khan said. "The real-value for high value goods is not actually reaching the customers. Our efforts are to offer them that price value that no other online players can give."
Arzooo focuses on planned purchases or high-value goods typically in the price bracket of Rs 10,000 - Rs 10 lakh.
On Arzooo's platform, a customer can ask for the price of a particular product by providing a product code/model ID or copy-pasting a link from other e-commerce websites.
The platform then contacts sellers - 15 in all at present - for reverse bidding before getting back to the customer with the lowest price on offer.
According to Khan, the algorithm will respond to the customer with the lowest bid within an hour. The seed money it raised will also go towards building an improved algorithm that can better predict pricing.
Customers can also request products that are not listed on any other website.
"We are able to give customers the best market price for their high value purchases because we work with the top sellers in each city, who get the best of the manufacturer's value chain in terms of margins," Khan said.
According to him, consumers can save at least about Rs 2,500-3,000, which can go up to 10-15% in additional savings compared to other online channels like Flipkart and Amazon.
Road ahead
He said that Arzooo is not an open marketplace and has no plans to go down that road. It works with the largest seller in each category and chooses them based on their product catalogue, pricing and logistics offerings.
Since launching 10 months ago, the company claims to have served more than 2,000 customers with an average ticket size of Rs 22,000 on high-value branded goods. It currently ships about 350-400 orders a month at a monthly run rate of Rs 70 lakh.
Arzooo doesn not hold any inventory. After receiving an order, the transaction is completed on the platform and the fulfilment is done by the seller. Khan said the company's unit economics are positive on each order.
He added that the margins are currently at single digits but he expects the number to to go up to about 15% in a year's time.
The company is currently in the process of extending the reverse auction model to other categories that are not easily available online, such as electric bikes, cycles and other high-value items.
The platform also features curated deals and a number of small-value products. However, about 70% of the business comes from the reverse auction category.
"Flipkart and Amazon are not our competition, but a great source of customer discovery for us. They are acquiring customers from offline to online and these customers are the low-hanging fruits for us because we give them a price advantage online," he said.
The company plans to expand its services to 10 Indian cities by the end of this financial year, starting with other south Indian cities.
It is eyeing a gross merchandise volume (GMV) of Rs 3,000 crore in three years while the revenue target for the next financial year is Rs 180 crore.
Omphalos Ventures India
Omphalos Ventures India is an early-stage venture capital firm set up in June last year. It invests in startups valued at $1-3 million with a ticket size that can go up to $300,000.
The company plans to invest in around 30 startups by 2020.
Omphalos Ventures has backed 10 startups so far operating in sectors like healthcare, e-commerce, artificial intelligence, machine learning and analytics, transport and logistics, and power and energy.
Its most recent investment was in FreightBazaar, an online platform which connects truck users and suppliers.