New Delhi-based Wigzo Technologies Pvt. Ltd, which operates enterprise automation suite Wigzo, has roped in Intel India's former strategic alliance head Hetal Sonpal as its chief operating officer.
Mohammad Umair, co-founder of Wigzo, told VCCircle that Sonpal will head all initiatives related to alliances and partnerships, primarily outside India, besides looking after the company's business and revenue targets.
Umair said that Sonpal started working with Wigzo a few months ago but formally joined the company only recently.
"We soft-boarded him in November and he has already struck exclusive partnerships with companies in the US, Japan and Australia. These kind of partnerships usually take more than one year. But Sonpal managed to do it in six months," said Umair.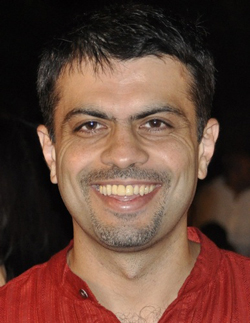 Sonpal is an electrical and electronics engineer and has an MBA from Narsee Monjee Institute of Management Studies. He has 18 years of experience in sales and strategic alliances functions. Prior to joining Wigzo, he was the head of strategic alliances at Intel's Indian operations, where he was responsible for striking partnerships with the company's ecosystem partners in South Asia.
In his previous stints, he was director for strategic sales at Linkedin and oversaw telecom alliances for Microsoft India. Sonpal spent almost 11 years at IT major Wipro, his first job.
"Personalisation is the only way for brands to focus on consumers and be relevant to them. We are confident that we will make a big impact on the marketing strategy for thousands of businesses globally," Sonpal said in a statement.
Wigzo has struck a partnership with US-based global e-commerce solutions and consultation services provider Magento. This partnership will help market Wigzo's automation suite to Magento's 500,000-plus customers. Wigzo has already built its product plugin on the US-based company's platform.
Magento will share revenues for all inbound customer leads that come through its platform. The company supports more than 250,000 e-commerce sites and helps e-tailers to build websites using its expertise, besides offering consultation solutions by business needs as well as by verticals.
"We are the first Indian company among Magento's 100 technology partners. Even if we can on-board 10,000 enterprise customers with a $600-$700 ARPU average revenue per user every month, we are looking at half a million in monthly recurring revenue. This is just a pessimistic estimate," said Umair.
The company has also struck deals with 10 of Magento's customers and expects it to contribute to $500,000-$1 million in monthly recurring revenue within one year. Eventually, it is looking at an annual run rate of $100 million.
Wigzo was founded in 2013 by Umair, Himanshu Kaushik, Shamail Tayyab and Vikrant Khushu. The company offers an enterprise marketing automation suite that allows brands and marketers to personalise communication across multiple channels. It uses data analysis and machine learning to help clients communicate with their users in a personalised manner. Wigzo has more than 300 paying customers, including Awok, Mr Button and W.
The company uses algorithm-based personalisation, which understands the consumer better than the traditional, rule-based personalisation that companies in the marketing automation have been employing.
It is focusing on the US, Australia, Japan, Indonesia and West Asia, and is in the process of setting up an inside sales team in the US. It will launch its operations by the first quarter of 2016-17.
The company, which broke even last year and achieved profitability, will look to raise $5-10 million in Series A funding for inorganic expansion. It claims to be growing at 15% month-on-month.